Congratulations to the Delavan-Darien School District Schools on attaining recognition from the Wisconsin RtI (Response to Intervention) Center. All schools in the DDSD were recognized for their accomplishments in reading, mathematics, and student behavioral data.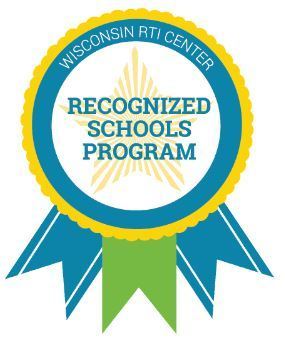 DDHS Adventure Education courses went off road mountain biking on the John Muir Kettle Moraine Bike Trails this week, along with kayaking down Turtle Creek, as culminating activities to the semester in those courses.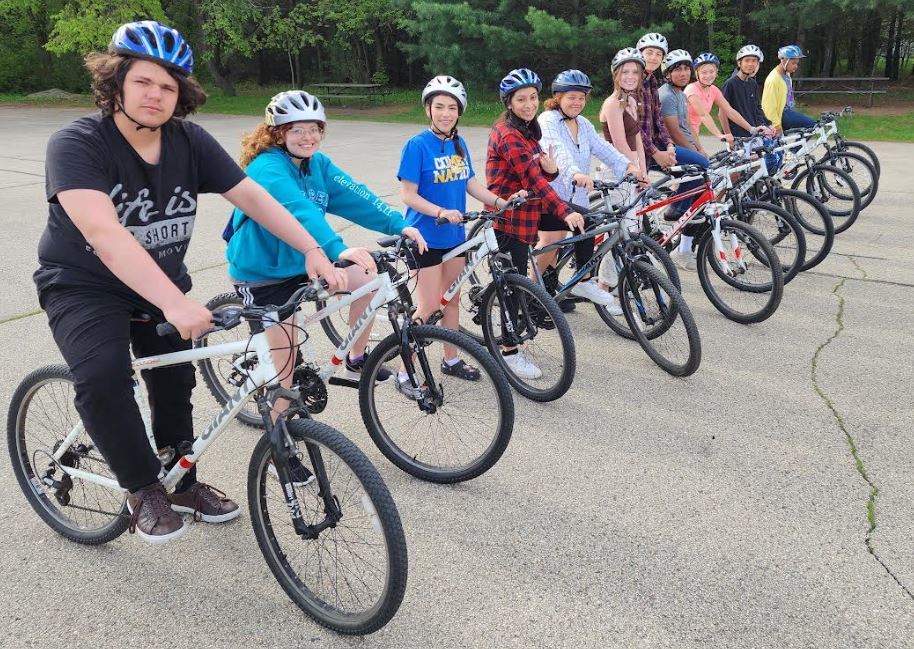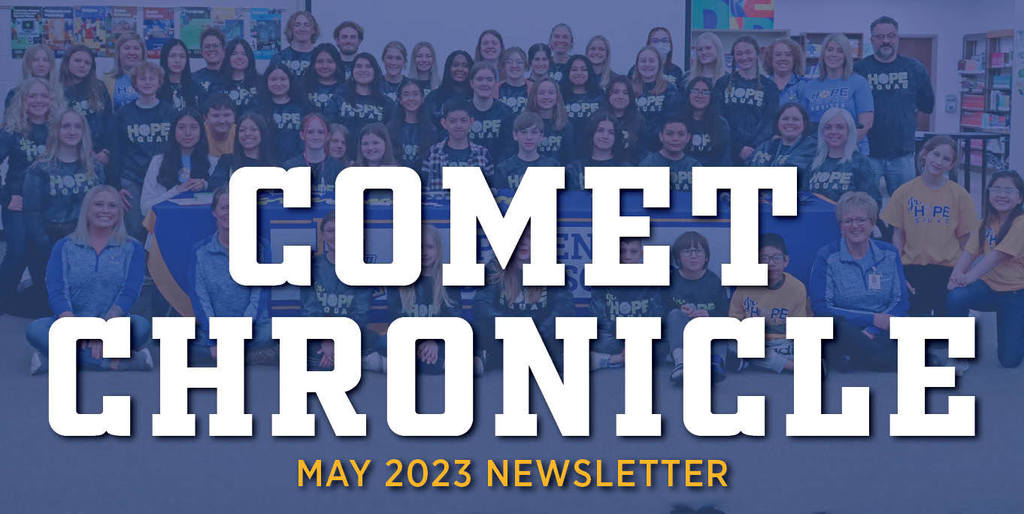 Thank you to DDHS Math Educator, Liz Kohn, for offering a practice AP test this past Sunday, April 30th. We had 9 math students come take a practice AP test, including either AP Stats, AP Calc AB, or AP Calc BC. We appreciate the students dedication to their studies!

DDHS Seniors wishing to attend Gateway in the fall, have an opportunity to apply and have the application fee waived, simply by attending the onsite application workshop at DDHS on April 17, from 10 am - 1 pm. Seniors should see their counselor for more information.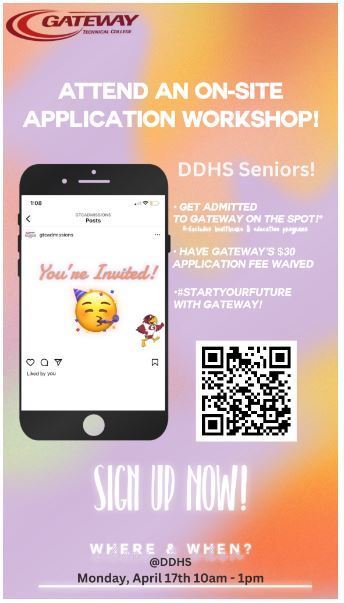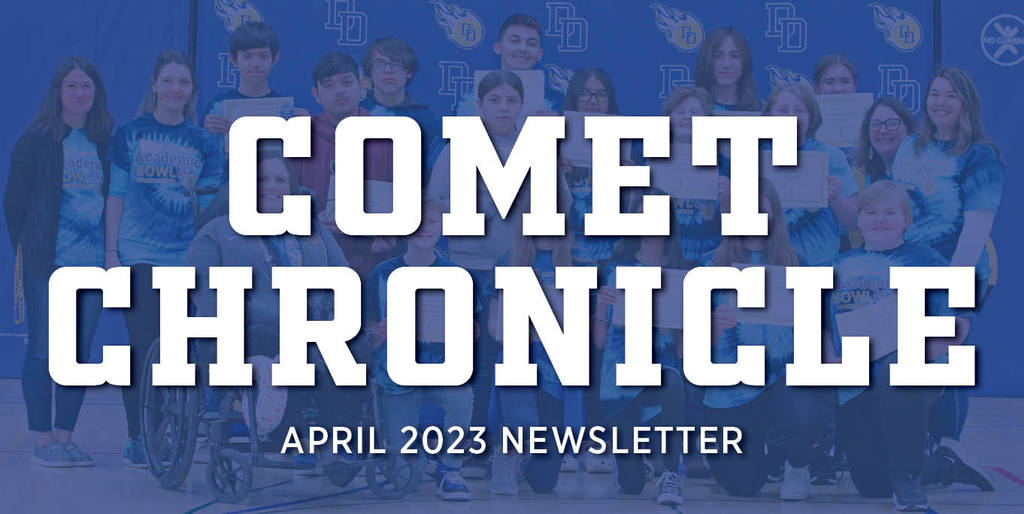 The Delavan-Darien Community is invited to this weekend's performances of Seussical, the Musical, at DDHS. Performances are 7 PM Friday & Saturday, March 10 & 11, and 2 PM on Sunday, March 12. Tickets are available at the door: Adults = $7 / Students & children under 17 = $5.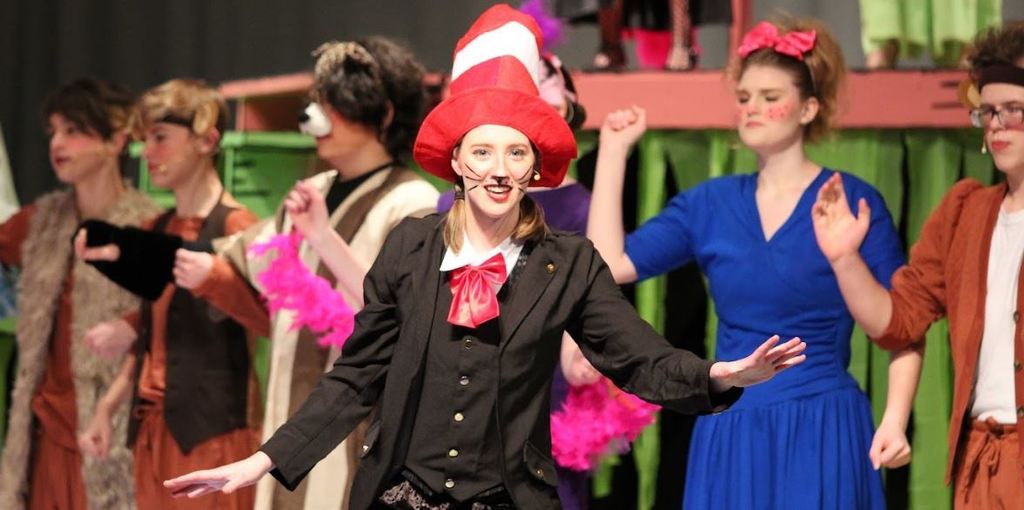 There will be NO SCHOOL for all Delavan-Darien School District students this Friday, February 10, please plan accordingly. 

43 DDHS students chose to wake up early on a Saturday to take advantage of the last (of three) FREE ACT Prep Sessions offered by DDHS during the 22-23 academic year. These students are getting the experience of taking the test, getting their scores the same day, and having time to review their correct and incorrect answers. We are so proud of these students! A special thank you to Mary Beth Waychoff, Matt Hadlock, and Liz Kohn (DDSD Educators) for giving up their weekends to provide these opportunities for our students.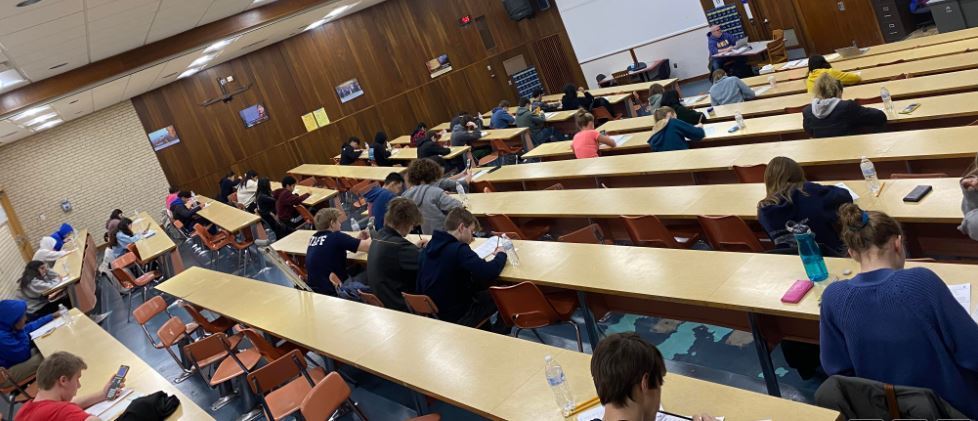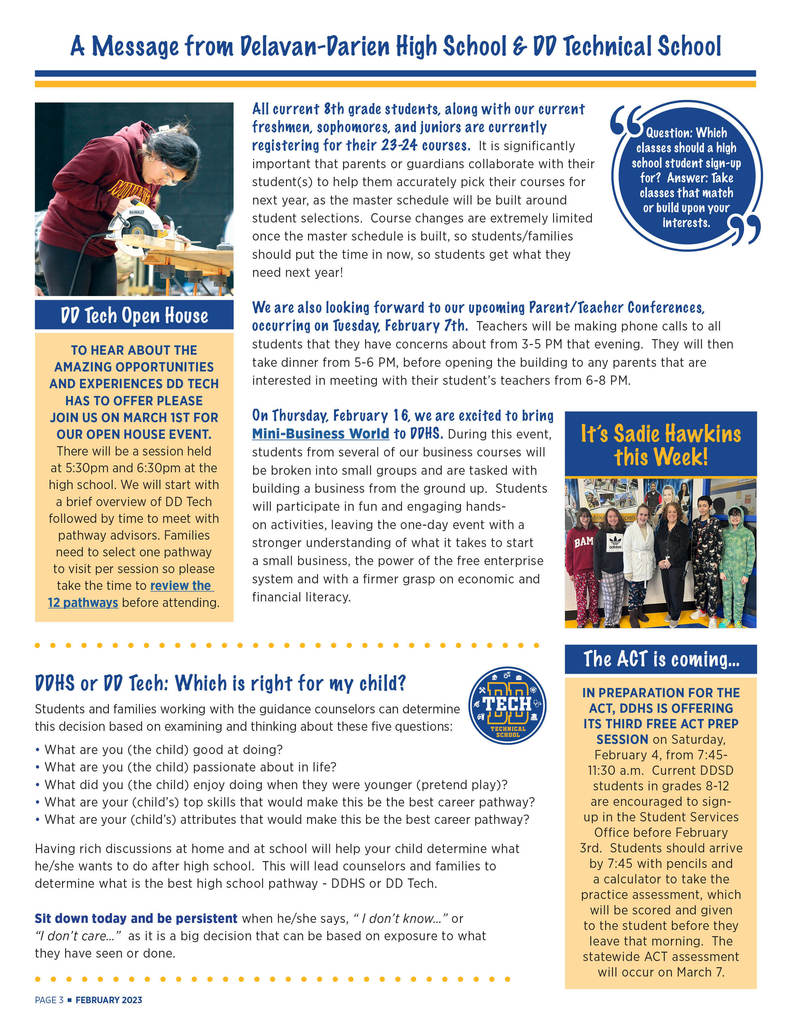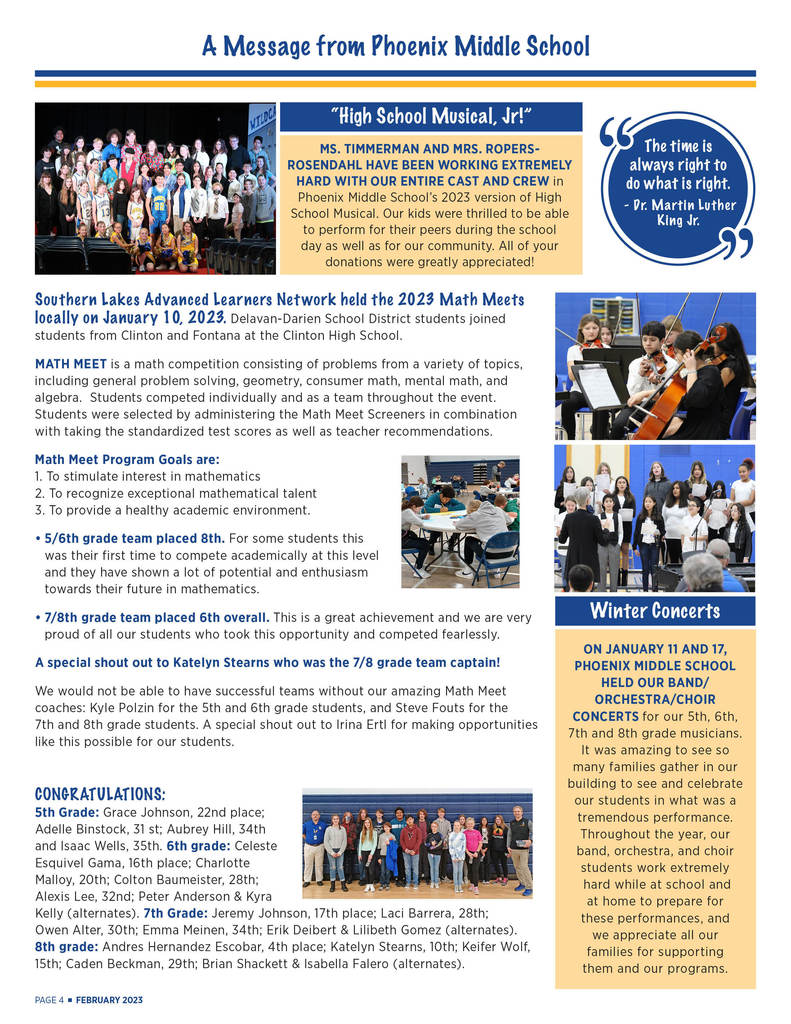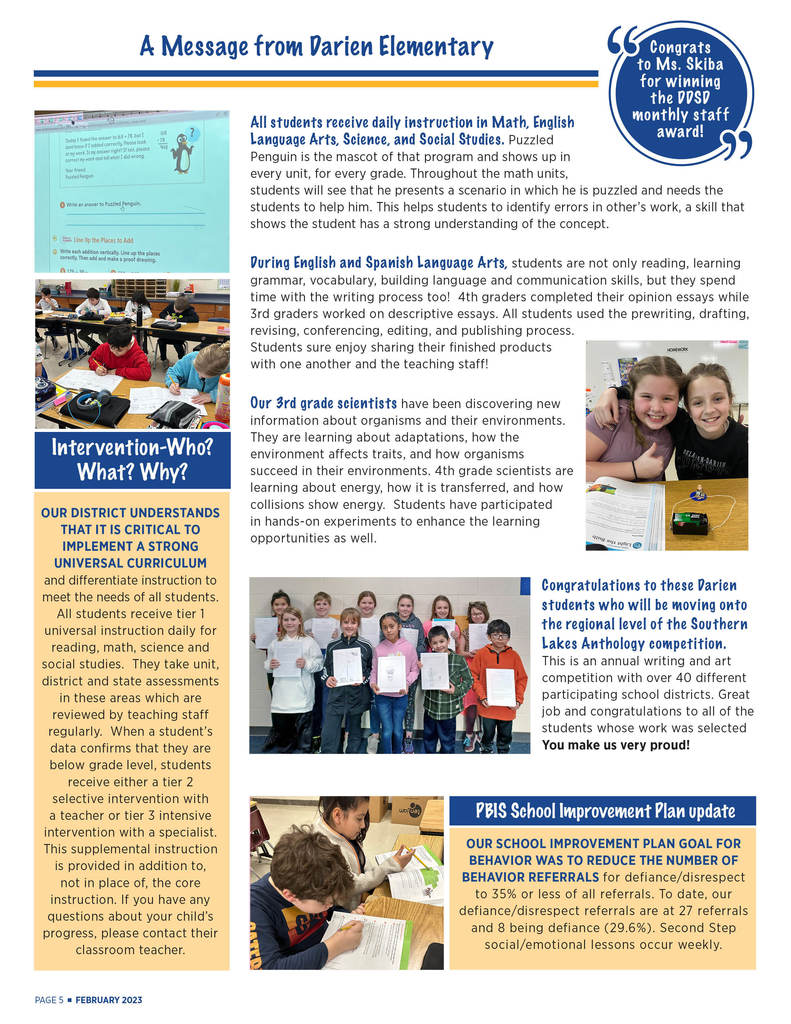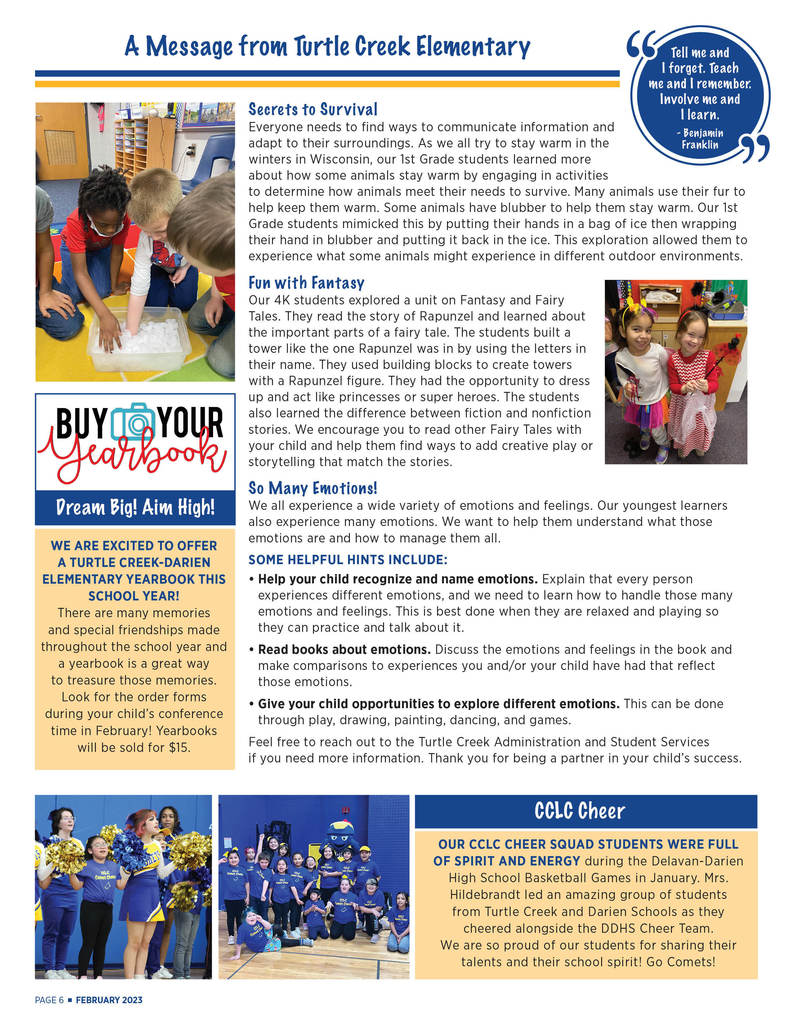 20 DDHS students woke up early this morning to come in for our 2nd of 3 FREE ACT Test Prep sessions. Thanks to Mrs. Kohn & Mrs. Waychoff for providing these opportunities! Research states each time a student takes a practice assessment, their score increases by 1-2 points!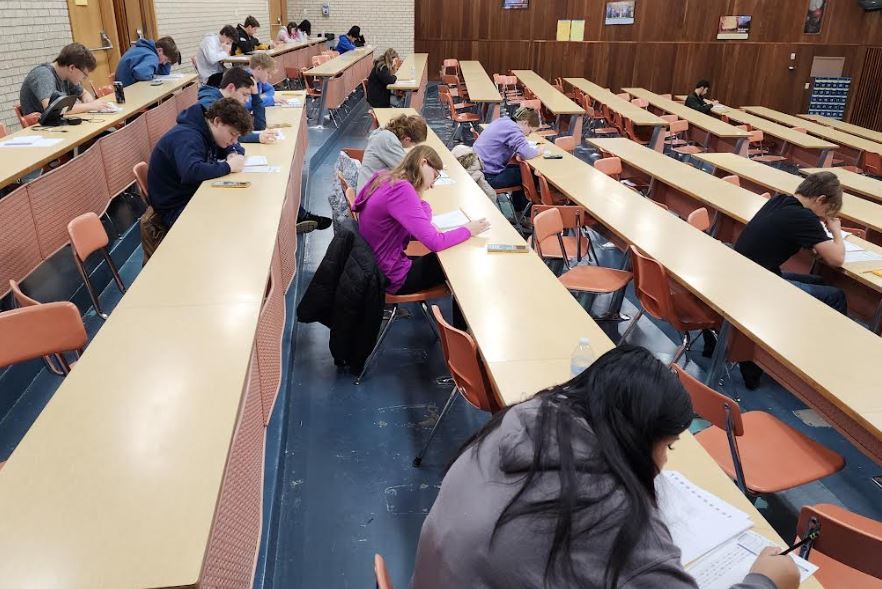 Comet families the new issue of the January Comet Community Chronicle is now live. Visit the links below to see all the new happenings at the DD Schools. English:
https://5il.co/1mvr8
Spanish:
https://5il.co/1mvr9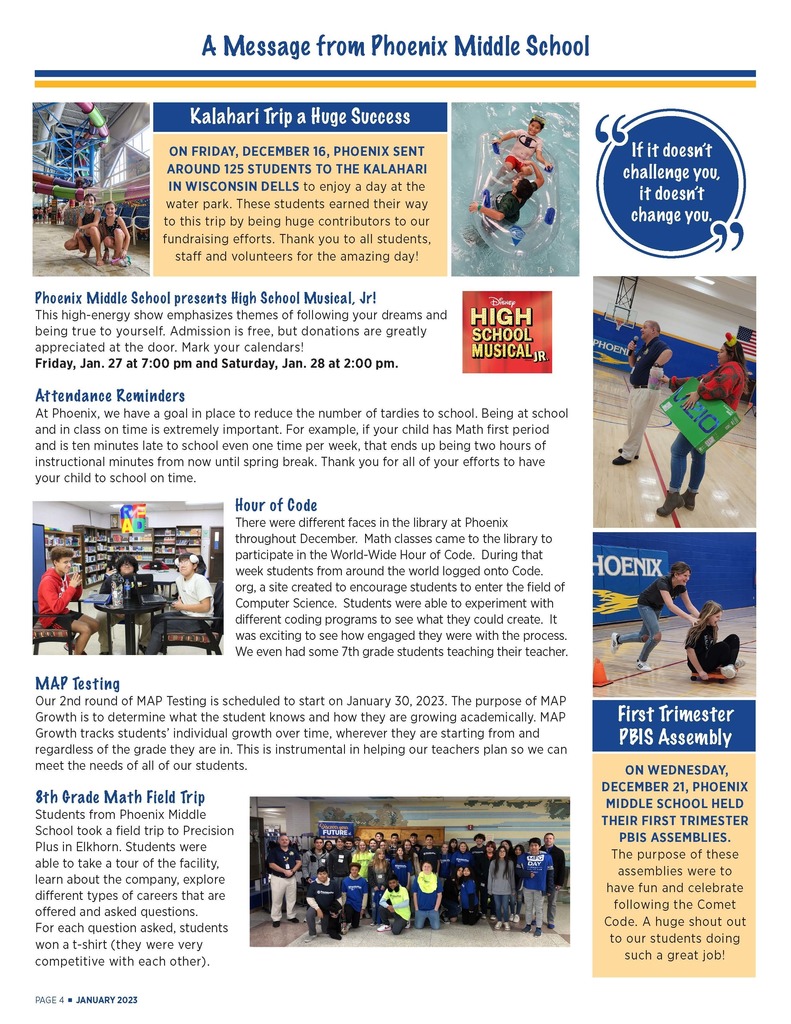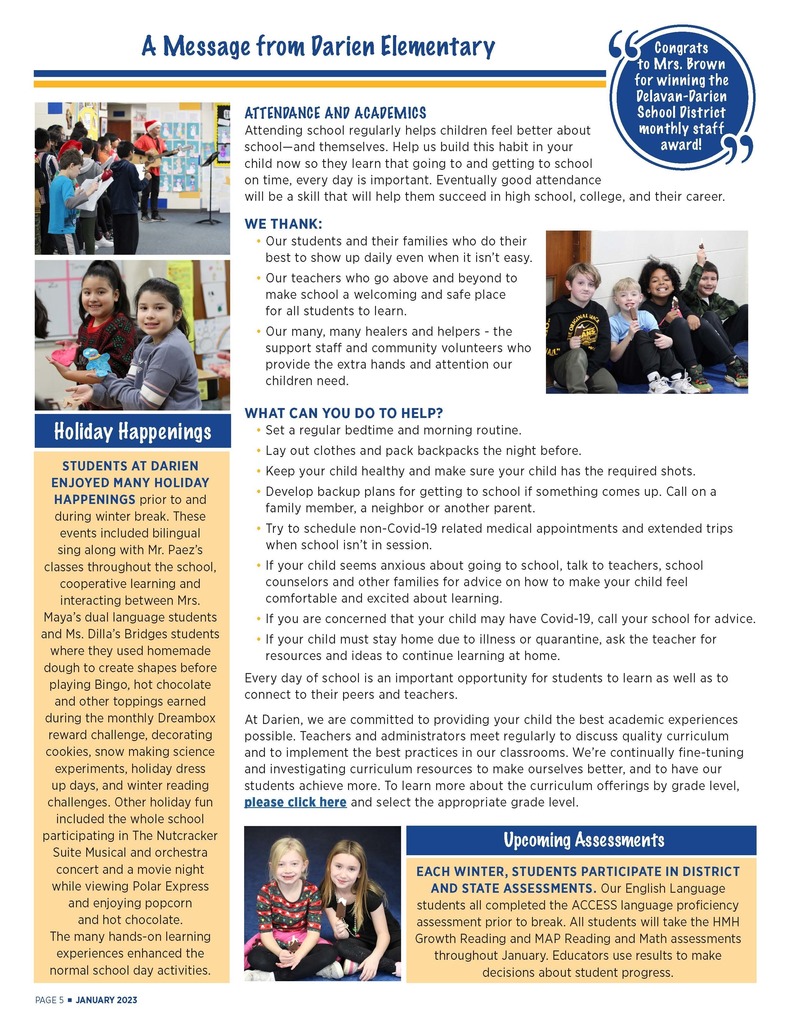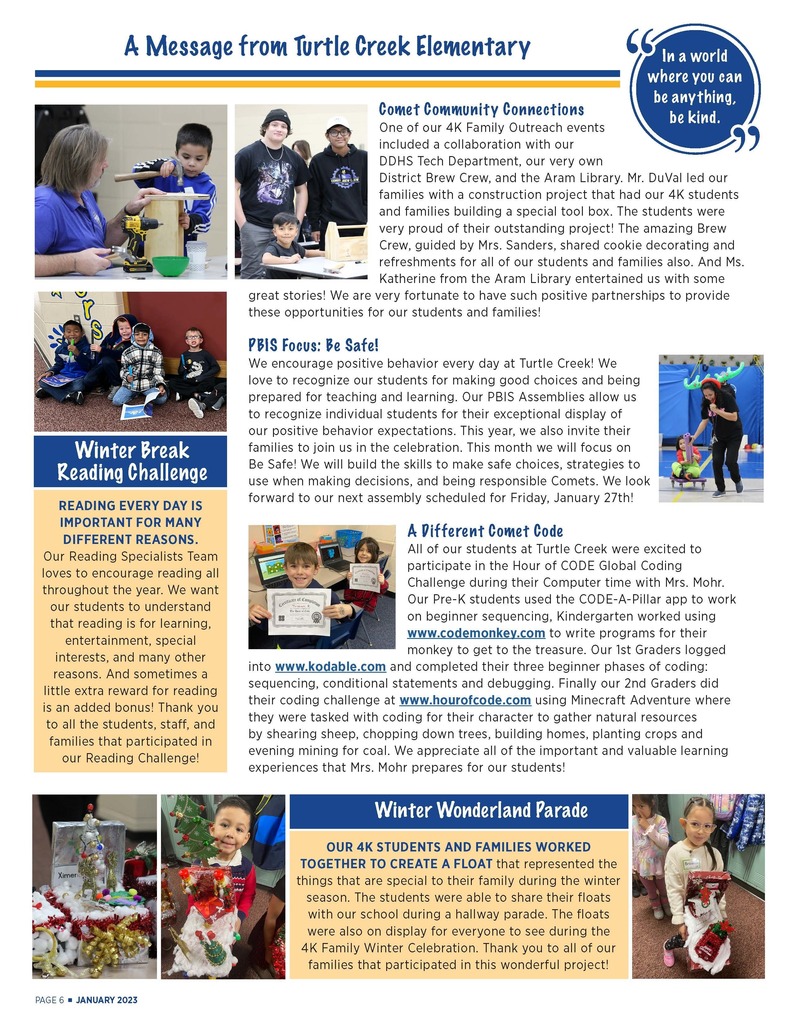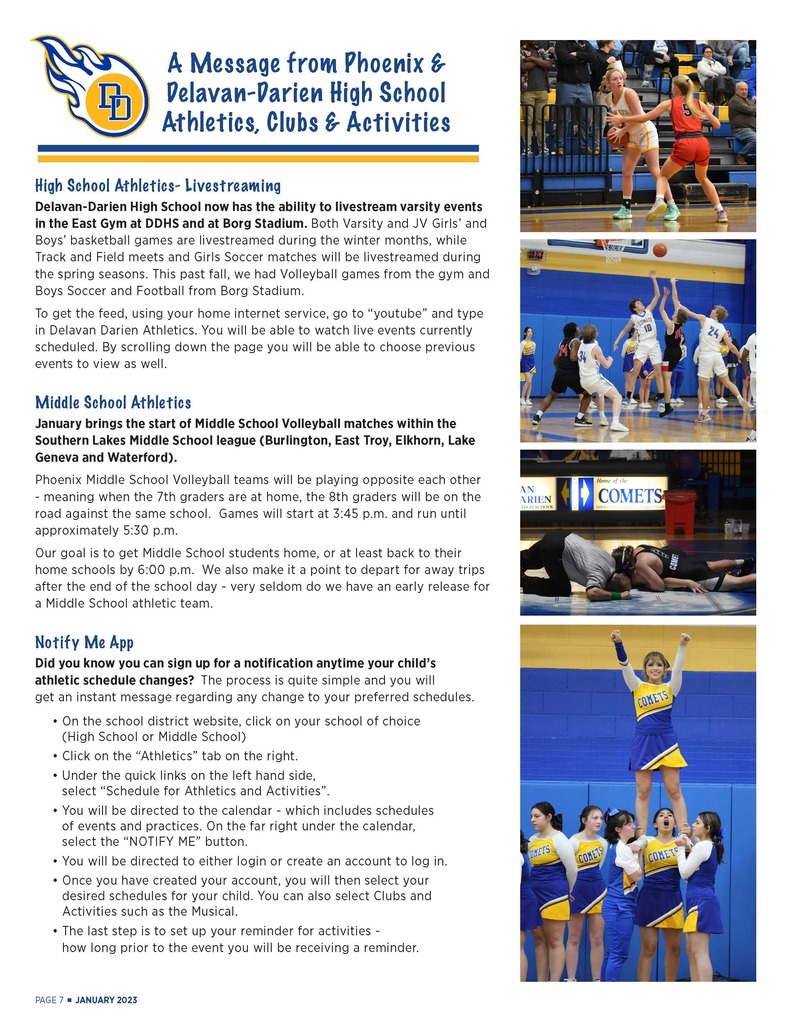 Thank you to all the students and families that supported our Annual Hunt Off Hunger Campaign. DDHS finished in 2nd place in this years' challenge, with 325 lbs of food. Badger finished in 3rd with 250 lbs, while Big Foot won with 1000 lbs.

Check out these 17 DDHS students that gave up their Saturday morning to take a practice ACT assessment today! This is proof, yet again, of the amazing students in the Delavan & Darien communities that are focused on their futures.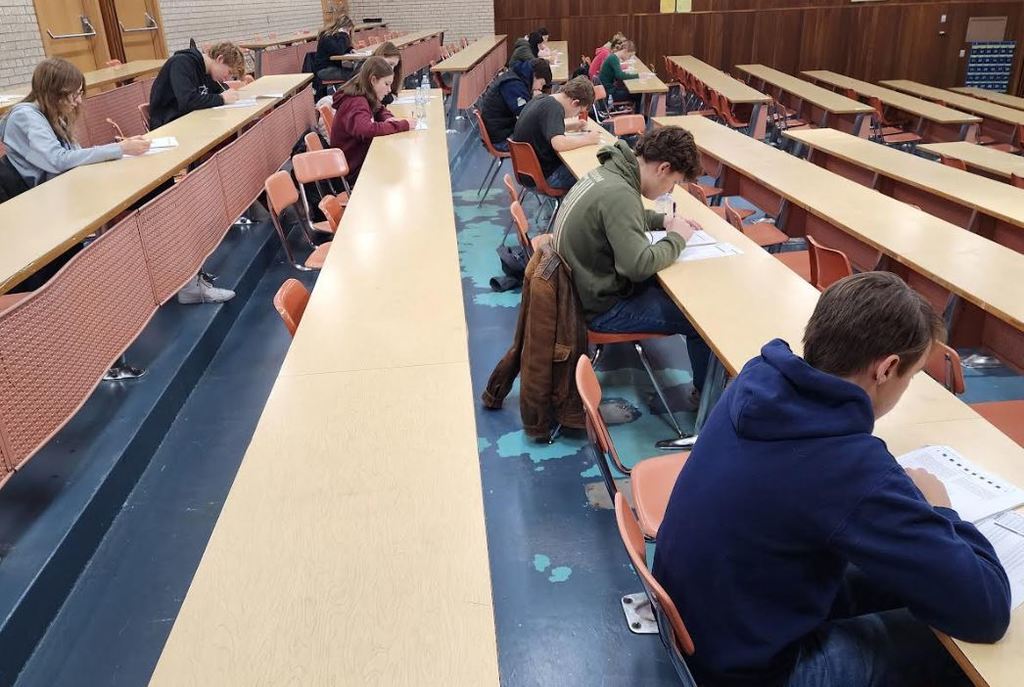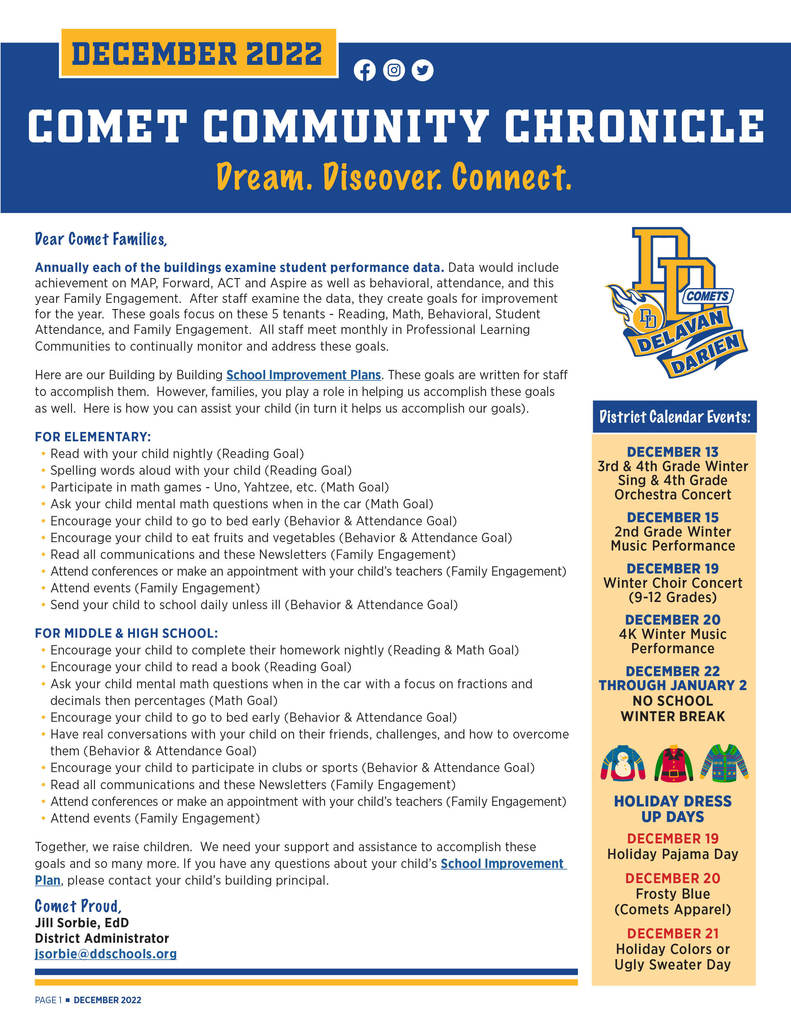 DDHS hopes to see the community join us in the auditorium tonight (Friday, Nov. 4) or tomorrow night (Saturday, Nov. 5), for our fall One Act Plays, at 7 PM each evening.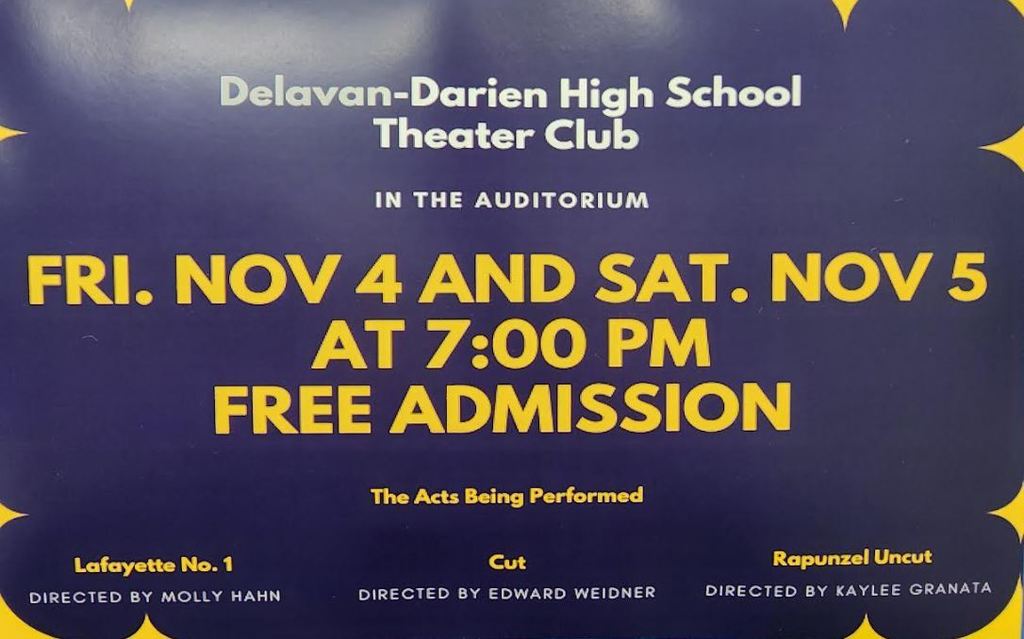 Thank you for helping Delavan-Darien win the Home Pride Football / Soccer Field Competition! If you voted for DDHS, thank you for your vote and helping us secure additional funds for our student-athletes!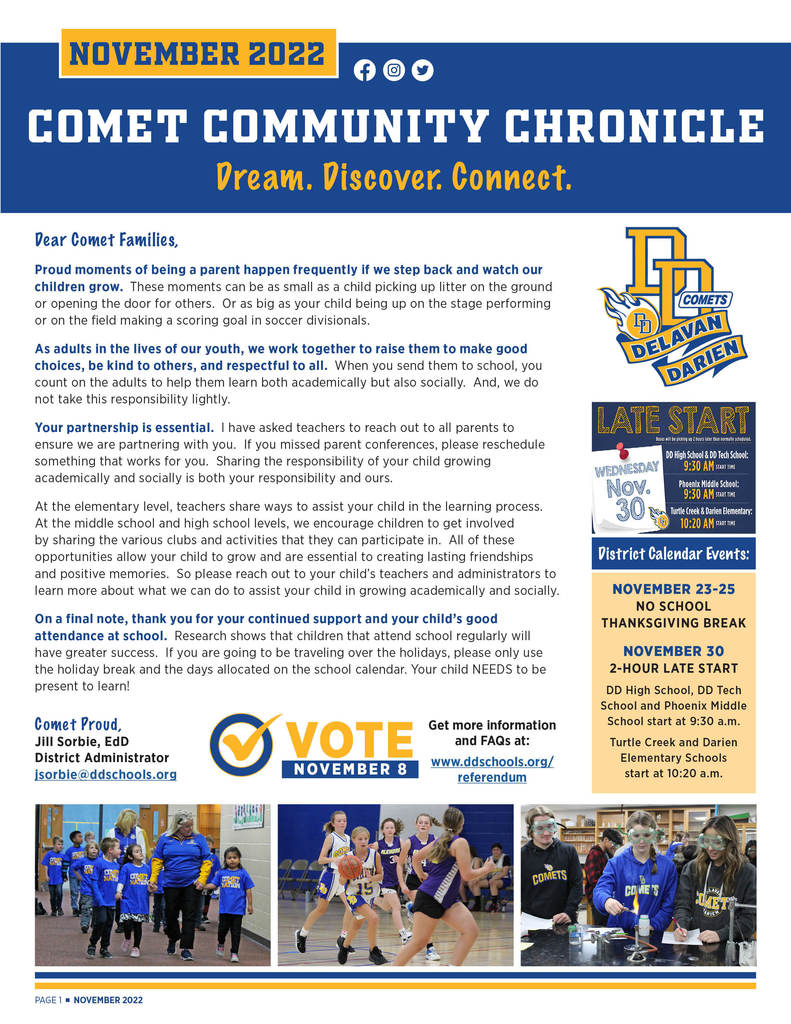 DDHS will be hosting their first Choir Concert of the 22-23 academic year, the Informance Choir Concert, on Monday, October 24 beginning at 7 PM. The community is invited to come out and support our singers that evening in the DDHS Auditorium.

Congrats to DDHS for moving onto the Finals of the Home Field Pride Contest that will be conducted October 22-27, '22, in hopes of winning the $1000 prize for the athletic department. We will share the WSN site (wissports) next week for the community to support our student body.