Advanced Placement (AP) Exams are Coming! DDHS and all high schools across the nation will be giving AP Exams, March 3-17. The College Board "drives" these exams and dates cannot be missed.


Wednesday, April 21, 2021 will be the last Remote Learning Day for the 2020-21 academic year. ALL Sophomores are expected to attend school tomorrow to take the ACT Aspire, while all freshmen, juniors, and seniors will be remote learning. Please remember that homework and assignments must be completed and turned in prior to 2:43 PM for students to not be marked truant.

DDHS is hosting PROM 2021 face-to-face this evening! We are proud to announce that we also have a Senior Prom Queen & King this year since we were unable to host PROM 2020. Our Senior Prom Queen is Morgan Lock, and our Senior Prom King is Luke Freitag!

DDHS is hosting PROM 2021 face-to-face this evening! We are proud to announce our Junior Prom Queen is McKenna Williams and Junior Prom King is Erik Cesarz.

The Delavan-Darien Wellness Team put together a High School Staff Badminton Tournament. The champions were Mr. Herland & Mr. Karedes. 2nd Place was the team of Mrs. Zangl & Mr. Johnson, 3rd Place was Mr. Zeczkowski & Mr. Rick, and fourth place was Mrs. Carter & Mrs. Alter. Thanks to all staff that participated. It was a great time. Fin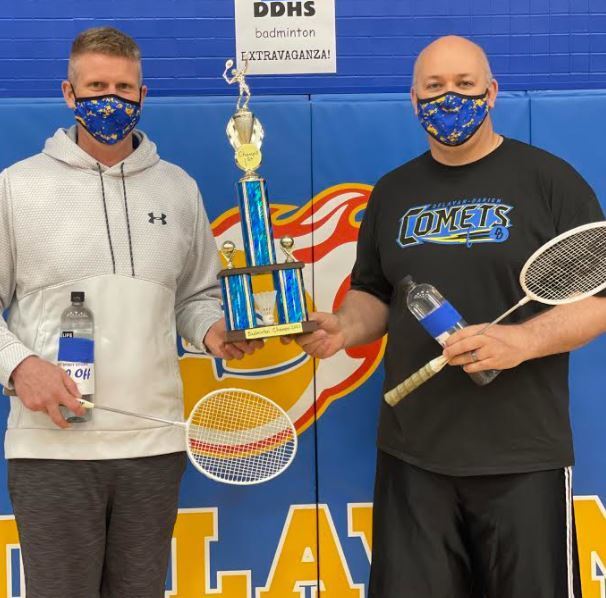 DDHS is proud to share we successfully delivered our musical, The Musical of Musicals the Musical, this past weekend (March 12-14). Congrats to Mr. Drefs and the entire cast and crew for giving back this opportunity to our students and community!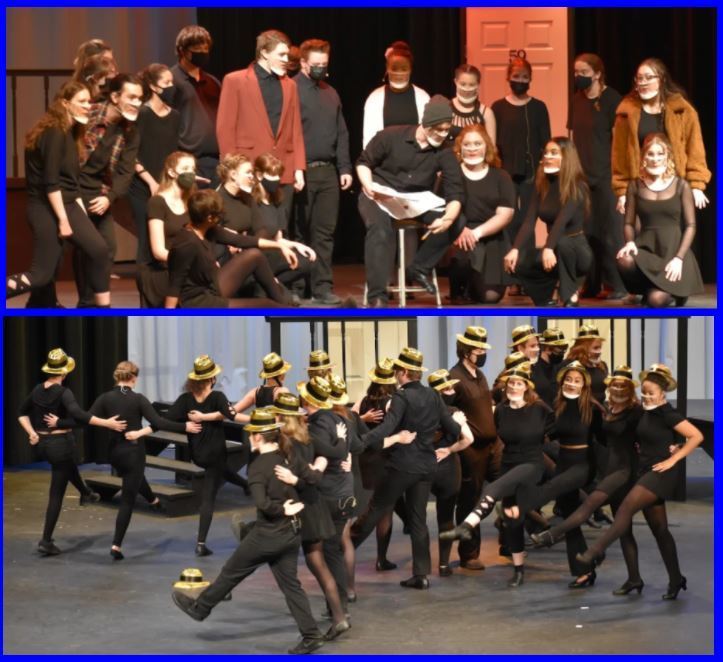 The Musical of Musicals the Musical - LIVE - TONIGHT - @ DDHS 7 PM A few tickets ($7 each) are available for each show this weekend (7 PM Friday & Saturday, & 2 PM Sunday) for the community. No tickets will be sold at the door. Call Ms. Huerta at 233-6625 for tickets!

FBLA Supports United Way on Saint Patrick's Day Delavan-Darien High School's Future Business Leaders of America (FBLA) students will be providing individually wrapped treats for their upcoming fundraiser Wednesday, March 17th, benefitting United Way of Walworth County. FBLA will be selling individually packaged baked goods in-between class periods and after school on St. Patrick's Day to raise money for our county's United Way, in which funds are then dispersed to local organizations like Big Brothers Big Sisters, Delavan Food Pantry & Human Concerns, Boys & Girls Club, Walworth County ARC, and more!


Delavan-Darien High School releases upcoming REMOTE LEARNING DAYS for Grade 9-12 Students: * March 5 - ALL Grade 9-12 Students will be Remote * March 9 - Grade 9, 10 & 12 Remote (Grade 11 Present for ACT Exam) * March 25 - ALL Grade 9-12 Students Remote (PROM) * March 26 - ALL Grade 9-12 Students Remote (day after Prom) * April 14 - Grades 10-12 Remote (Grade 9 Present for ACT Aspire Exam) * April 21 - Grades 9, 11, 12 Remote (Grade 10 Present for ACT Aspire Exam) Remote Learning for face-to-face students means learning through Schoology. In order for a student to not be marked truant, students must login, complete and submit coursework for each teacher on Remote Learning Days.  If a teacher does not receive the assigned work, the student will be marked absent for that period. If parents/guardians have questions or concerns, please call or email your students teacher(s).

Congratulations and best wishes to DDHS wrestlers Owen Chelminiak, Cole Hanson and Mason Hennessey for qualifying for the state tournament this weekend.

DDHS is offering a FREE Practice ACT Session this Saturday (01/09/2021) from 7:30 AM until Noon. ALL DDSD students in grades 8-12 are able to attend, but must pre-register before 01/07/2021 in the Student Services Office.

The DDHS Band Program, in collaboration with the local Wendy's restaurant, will be raising funds for band activities & equipment. Simply dine at Wendy's Delavan from Nov. 27 - Dec. 27, '20 and tell them "DDHS Bands" & a portion of your purchase will go to the DDHS Band Program.

Delavan-Darien High School is offering its' first of three FREE Practice ACT Sessions this Saturday, November 14. Sign-up must occur no later than 11/12/2020 in the Student Services Office. Saturday morning students should arrive between 7:30 and 7:45 AM with the test going from 8 AM until approximately noon. Students should bring #2 pencils and a calculator. No food or drinks are permitted. [Studies show an increased composite ACT score of 1-2 points per practice test taken. DDHS will be offering three sessions (11/14, 1/9 & 2/20), which means a 3-6 point increase in composite score if a student attended all three sessions!]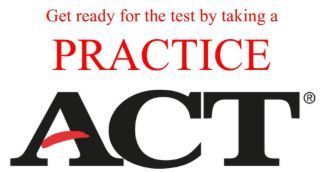 DDHS has a high performing senior student that is interested in tutoring other students (for a fee) for all subjects, any grade level, after school hours. If interested, contact Mr. Karedes (233-6601 /
jkaredes@ddschools.org
) & he will provide your information to the student.

The DDHS Class of 2021 has met with our Josten's representative to learn about their graduation cap & gown purchases. Orders are due no later than Thursday, November 12, to the front office at DDHS with the money.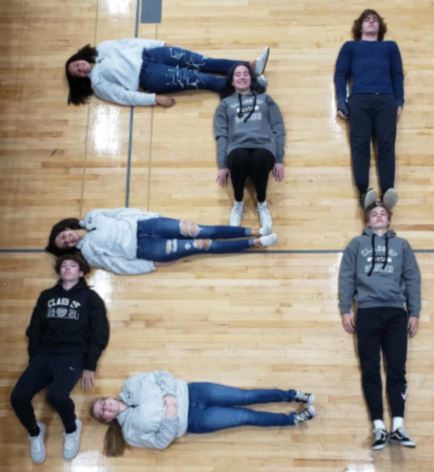 Delavan-Darien Comet Boy's Soccer will be making a return trip to the WIAA State Championship after their 1-0 win over Grafton in tonight's WIAA Sectional Final. More information will come out this week. CONGRATULATIONS DDHS BOYS' SOCCER PLAYERS!!!

Tickets for the Boys' Soccer Sectional competition vs New Berlin Eisenhower at New Berlin Eisenhower High School on 10/29 went on sale at 7:00 AM today. Tickets are available and will be sold on a first come, first served basis for the 4 PM game. Tickets will not be sold at the gate. You must purchase tickets by 10/29 at noon. For tickets, contact Kassandra Huerta at 262-233-6625.

Reminder: DDHS Parent/Teacher Conferences are tonight (10/22), from 4-8 PM, via phone conference only. Please click the attached link for all contacts of DDHS teachers (
https://5il.co/mdpp
). Thank you.

La Escuela DDHS tendrá las Conferencias de Padres/Maestros hoy 22 de oct. de 4-8PM por teléfono. Llame al 262-233-6735 o al 262-233-6625 para que un traductor pueda contactar a los maestros de su estudiante y traduzca la conferencia para usted.