This year a group of our "veteran" students, AKA 4th graders, are working with our 1st graders. Fourth grade peer helpers were nominated by their classroom teachers to participate in this opportunity. The students meet with their 1st grade buddies three times a week for 10 minutes to work on sight words (reading and spelling common words seen in text). It's a...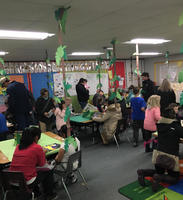 Our Annual Reading Restaurant was a huge success. Teachers chose a theme for their rooms and each room had books to read and snacks to eat. It was great to see all the families spending quality time together!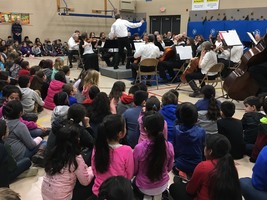 The Lake Geneva Symphony Orchestra performed a concert for Turtle Creek Elementary School 3rd and 4th Grade students on February 1st. One of the student's favorites pieces was a medley of songs from the movie "Frozen". A very appropriate selection it was, considering our recent weather!. Students saw and heard all four families of musical instruments: Strings,...