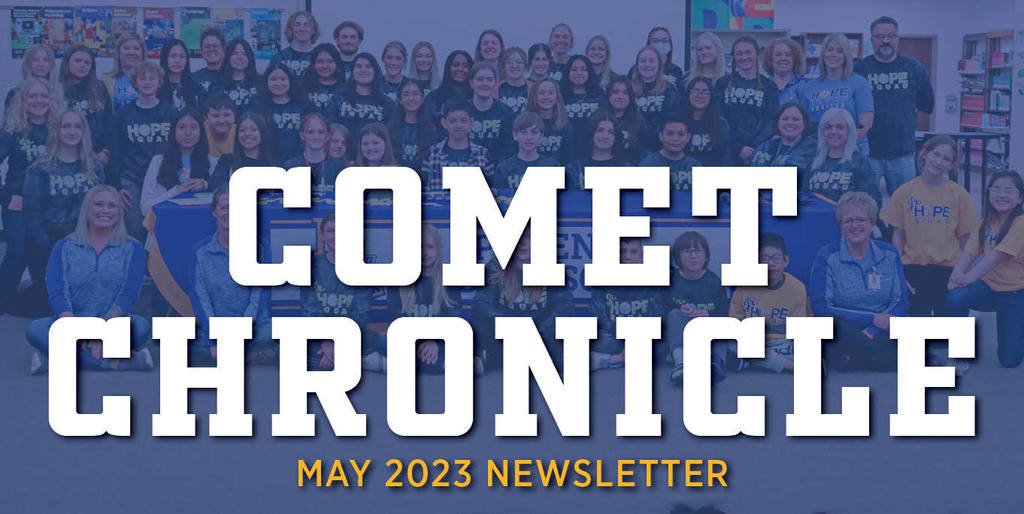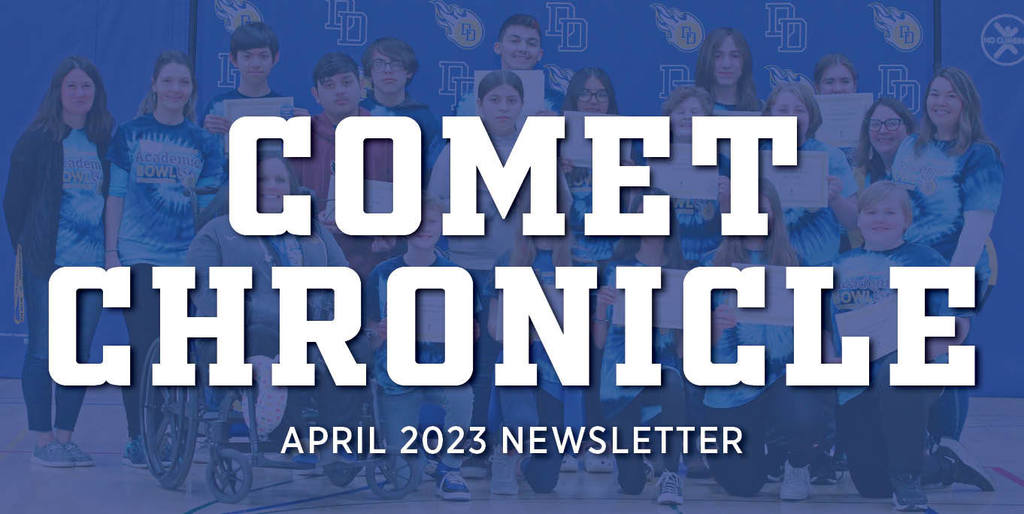 There will be NO SCHOOL for all Delavan-Darien School District students this Friday, February 10, please plan accordingly.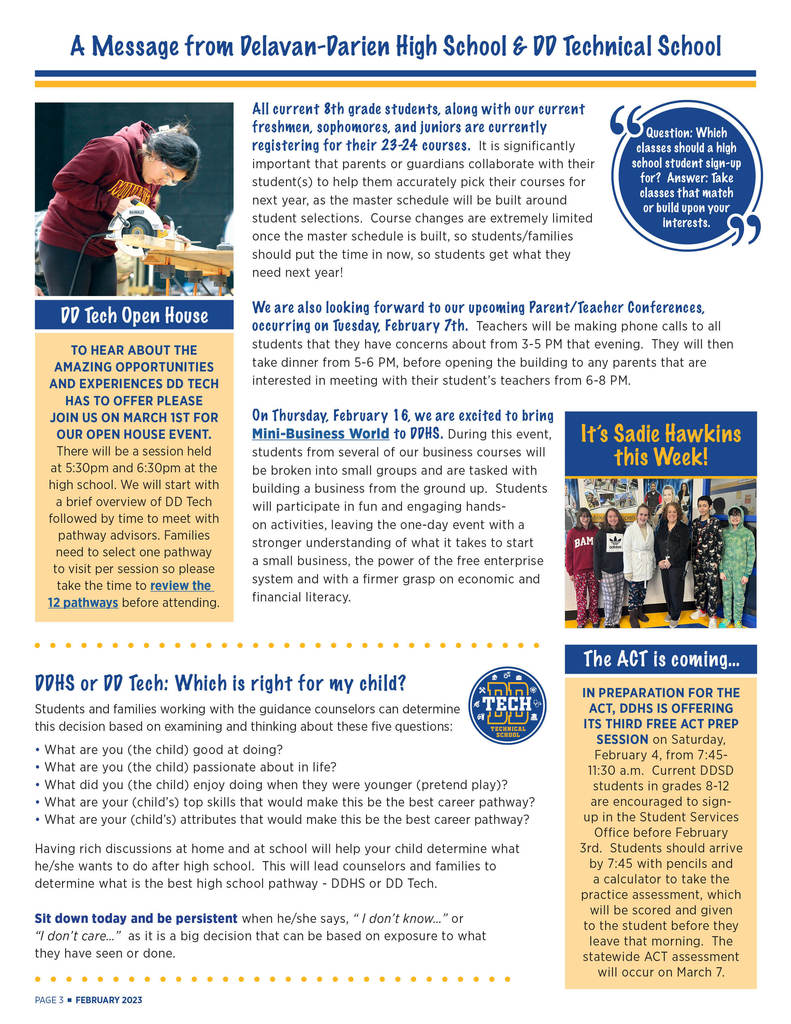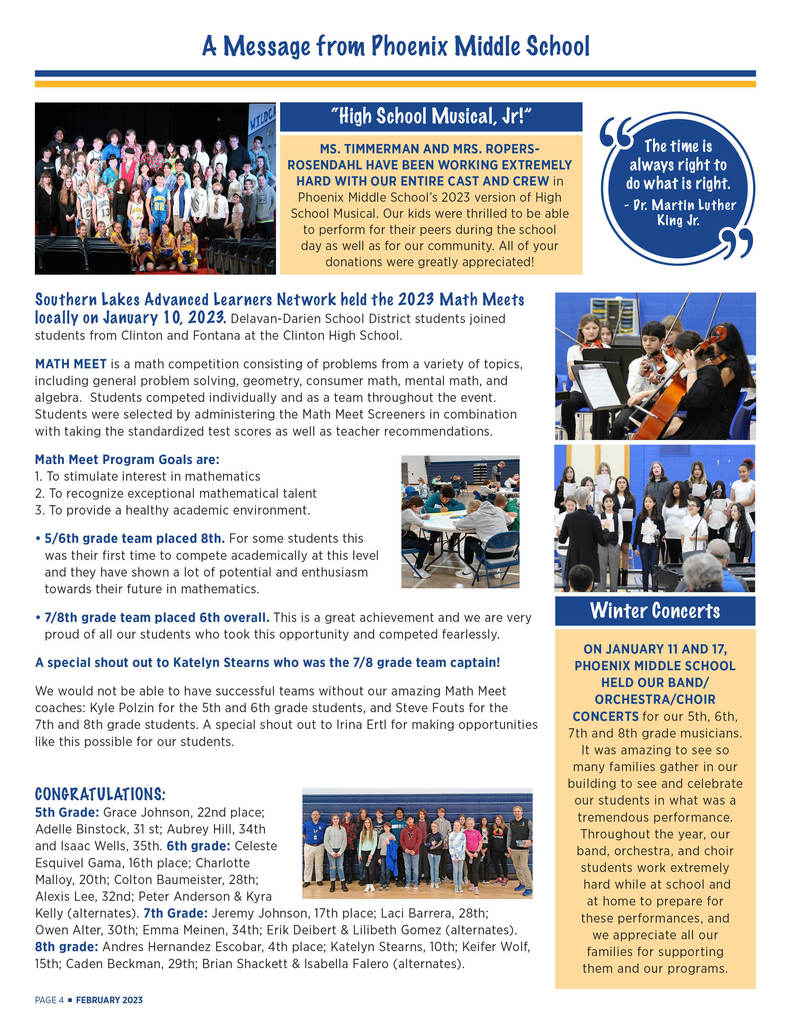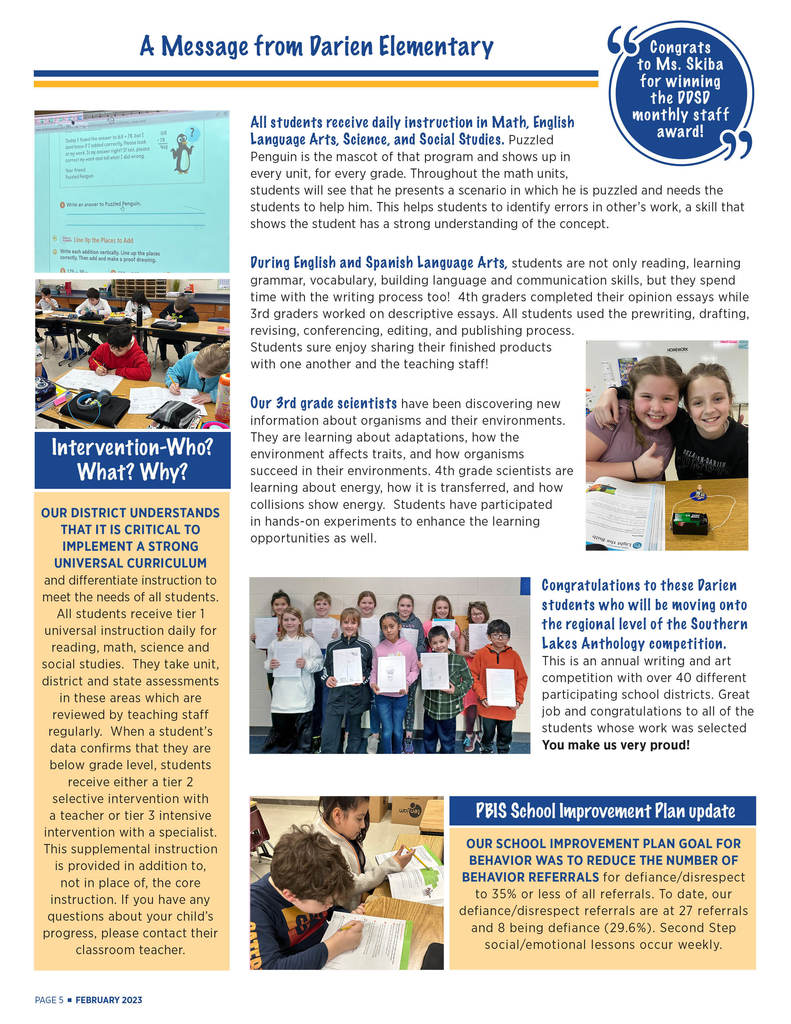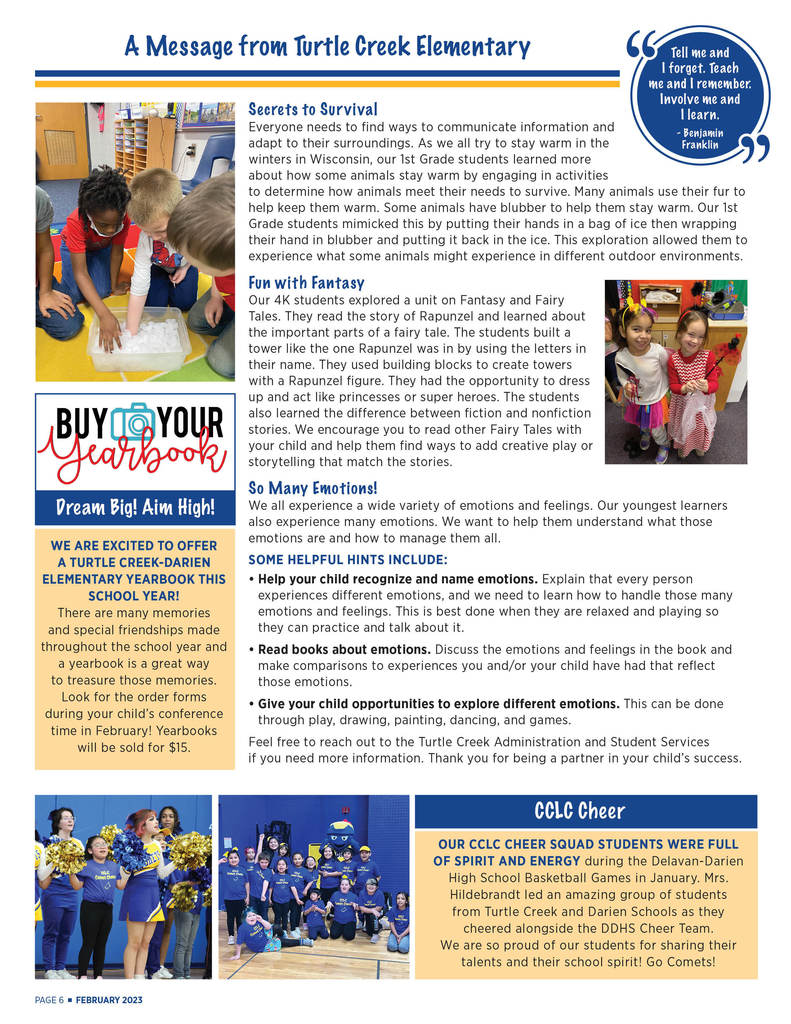 Southern Lakes Advanced Learners Network held 2023 Math Meets locally. Delavan-Darien School District students joined students from Clinton and Fontana on January 10th, 2023 at the Clinton High School. 5/6th grade team placed 8th. 7/8th grade team placed 6th overall. A special shout out to Katelyn Stearns who was the 7/8 grade team captain! Individual standings are the following (each grade had 36 contestants): 5 Grade: Grace Johnson - 22nd; Adelle Binstock - 31 st; Aubrey Hill - 34th; Isaac Wells - 35th 6th grade: Celeste Esquivel Gama - 16th place; Charlotte Malloy - 20th; Colton Baumeister - 28th; Alexis Lee - 32nd; Peter Anderson (alternate); Kyra Kelly (alternate) 7th Grade: Jeremy Johnson - 17th; Laci Barrera - 28th; Owen Alter - 30th; Emma Meinen - 34th; Erik Deibert and Lilibeth Gomez (alternates). 8th grade: Andres Hernandez Escobar - 4th; Katelyn Stearns - 10th; Keifer Wolf - 15th; Caden Beckman - 29th; Brian Shackett and Isabella Falero (alternates) We would not be able to have successful teams without our amazing Math Meet coaches: Kyle Polzin for the 5 and 6 grade students, and Steve Fouts for the 7th and 8th grade students.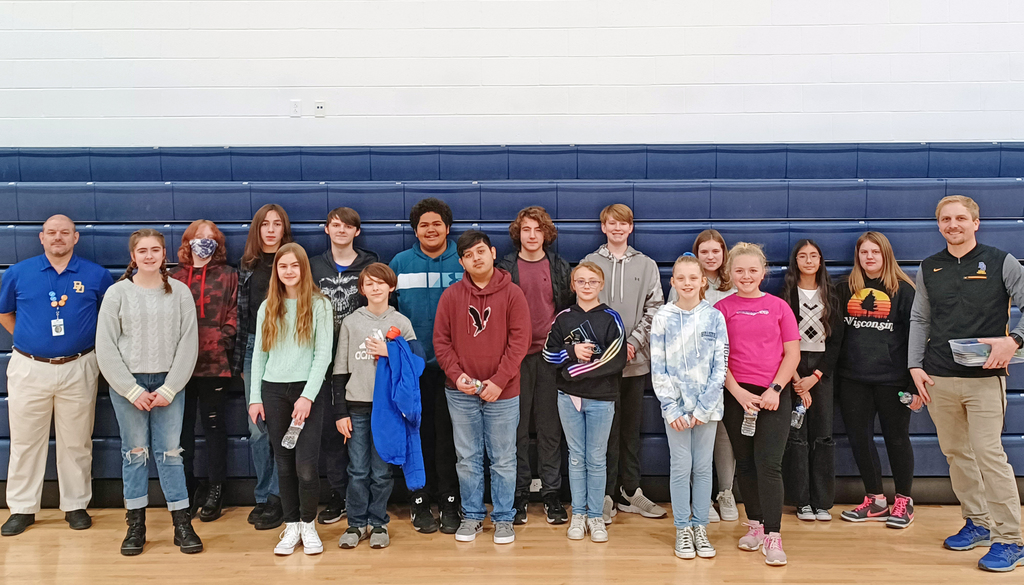 Comet families the new issue of the January Comet Community Chronicle is now live. Visit the links below to see all the new happenings at the DD Schools. English:
https://5il.co/1mvr8
Spanish:
https://5il.co/1mvr9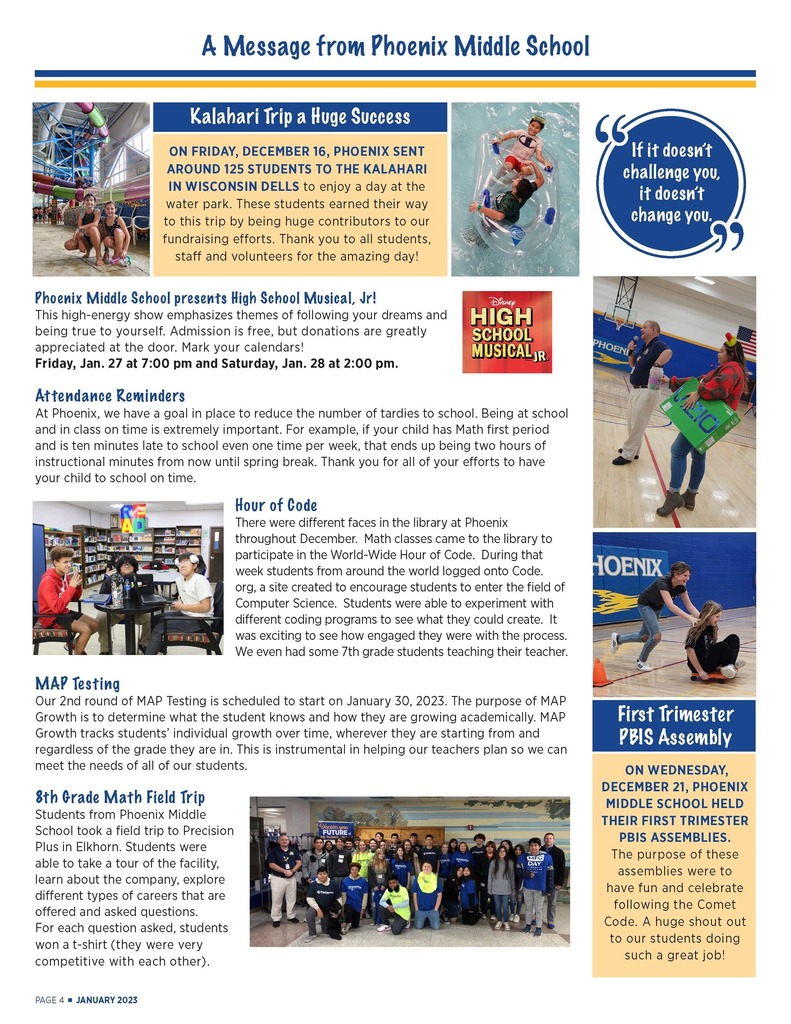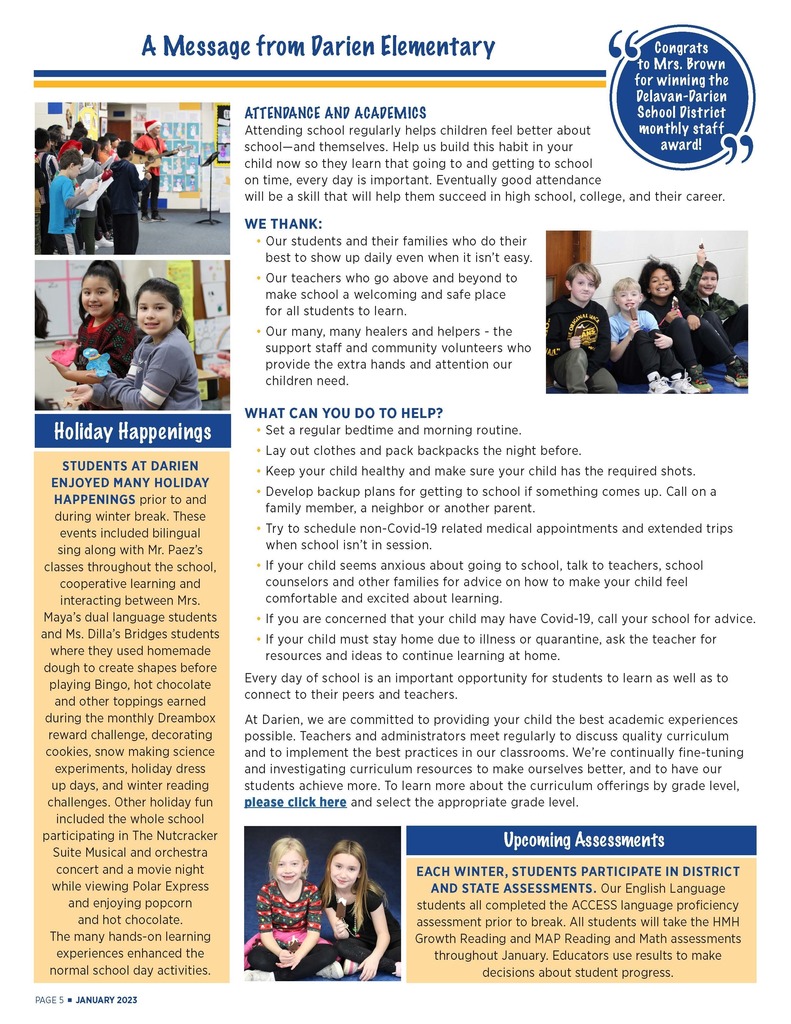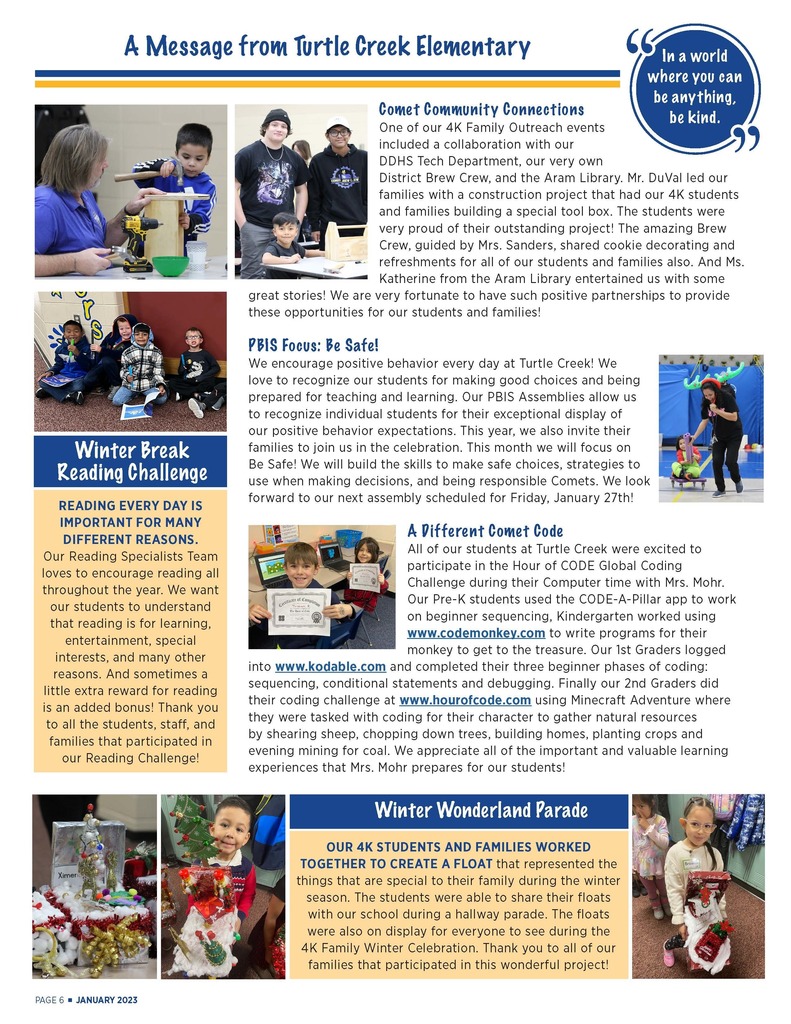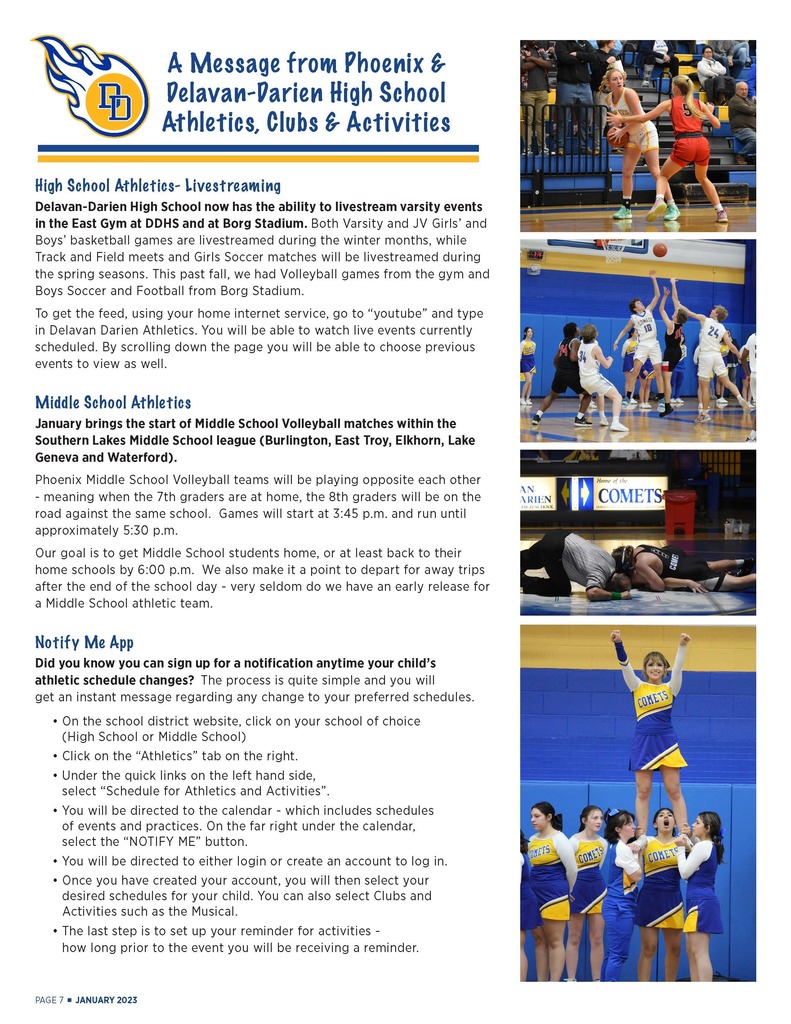 Congrats to the Phoenix Middle School wrestlers who just wrapped up their season on Friday. Phoenix hosted the middle school wrestling conference meet at DDHS last Friday, Dec. 2. Thank you to everyone who came out and supported our team, the boys did a fabulous job and they should all be very proud of themselves.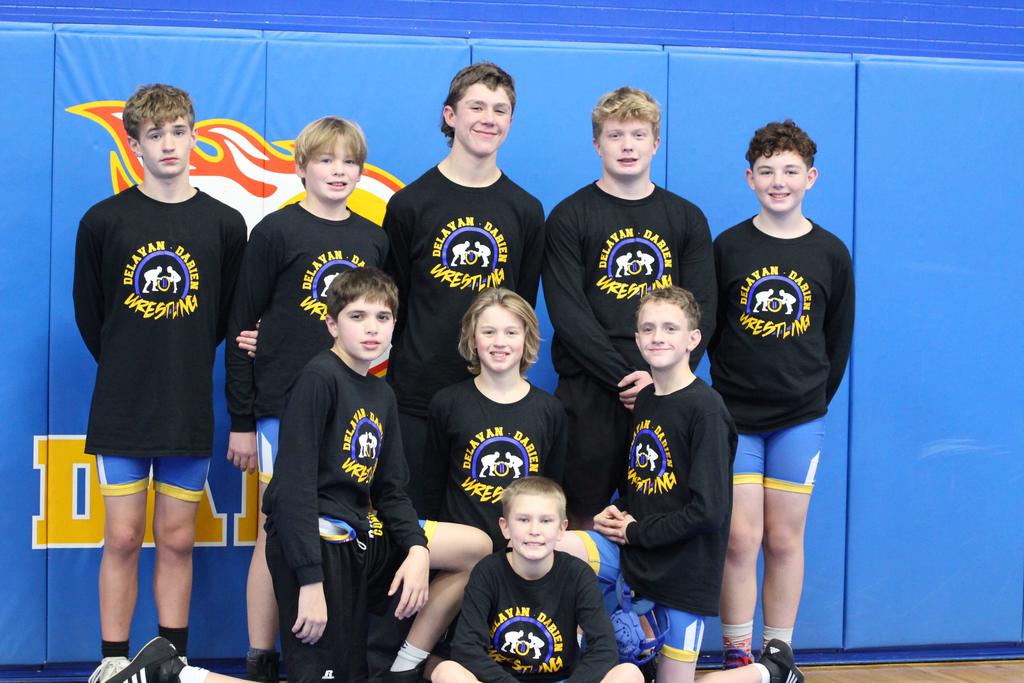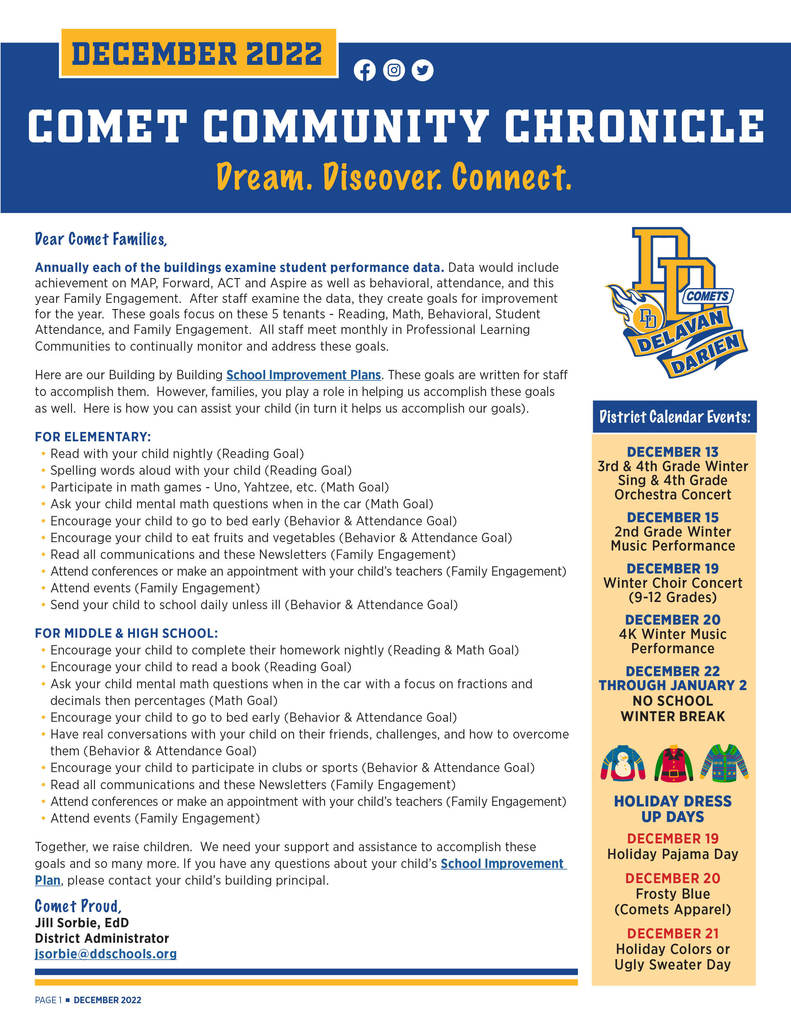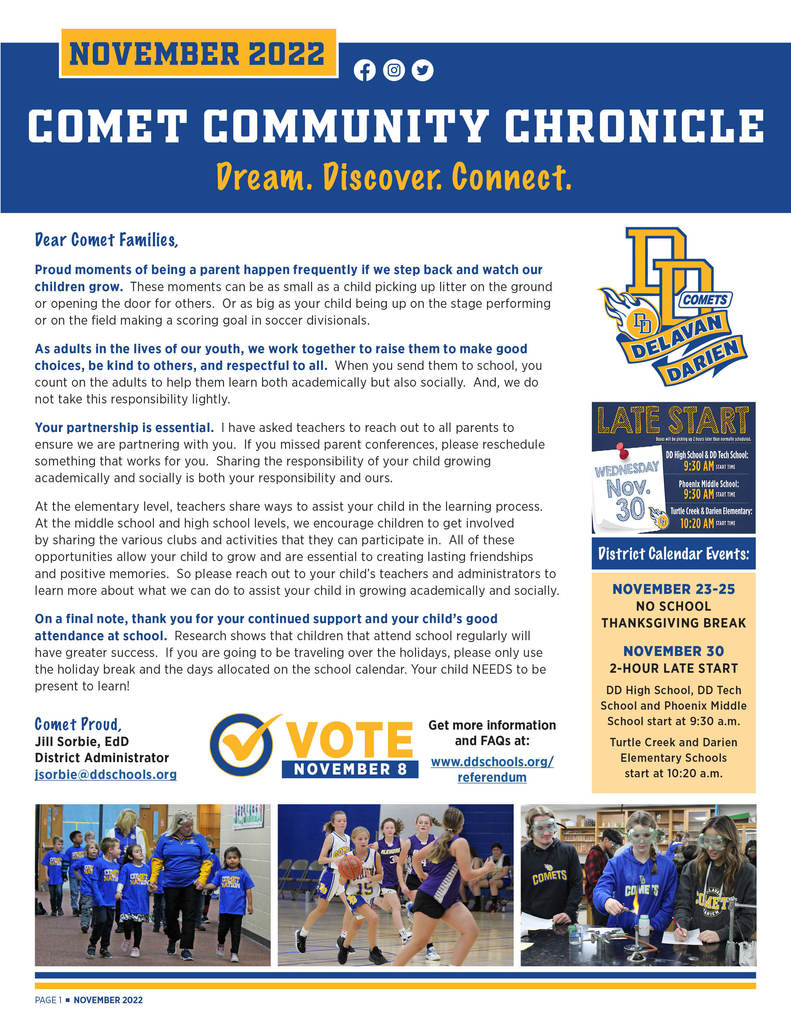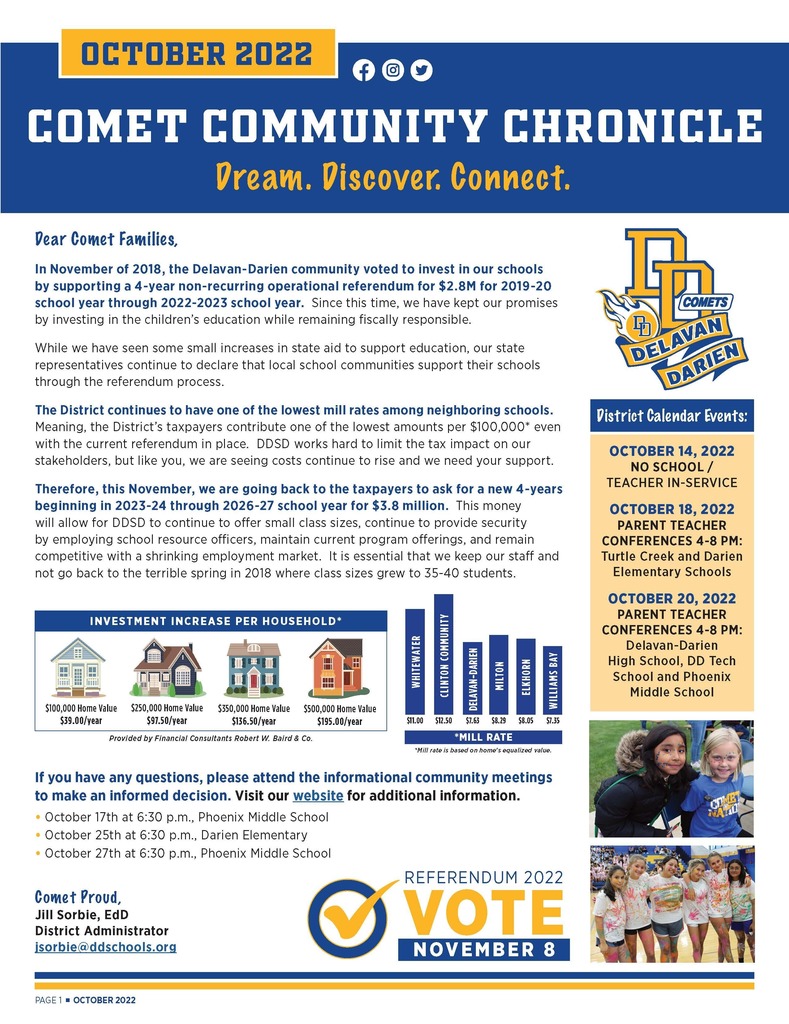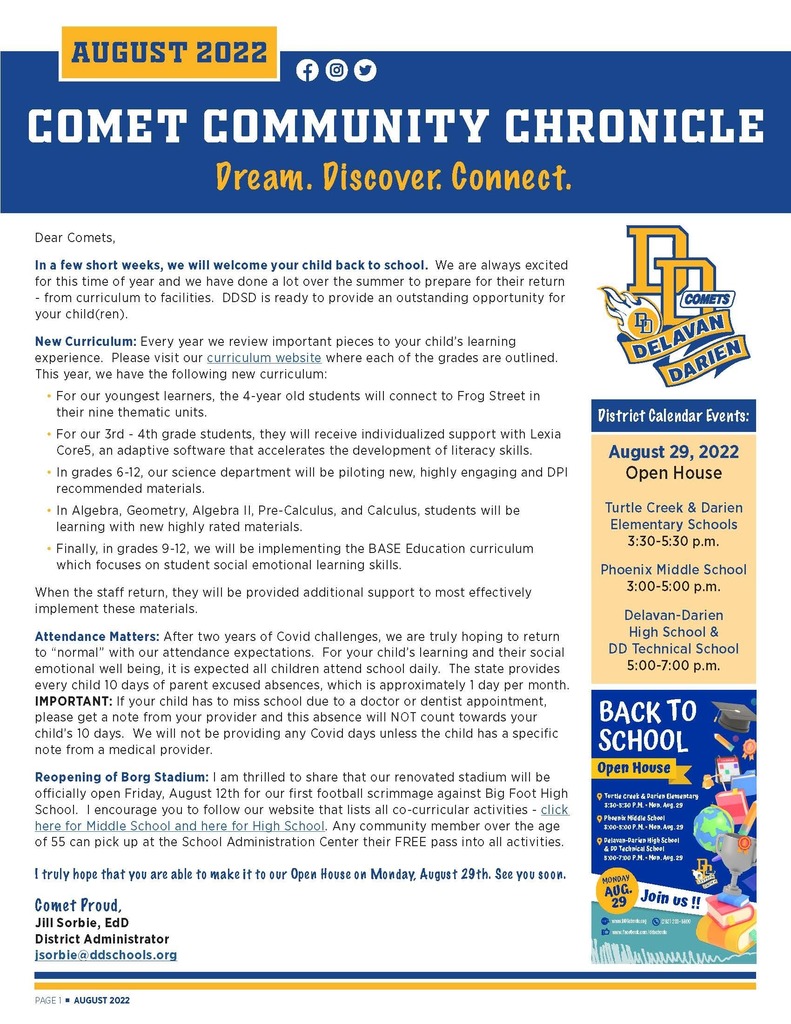 3rd Trimester High/Honor Roll ​ Congrats to the following students from Phoenix Middle School who are on the 3rd trimester honor/high honor roll. What a great way to end the 2021-2022 school year! High Honor Roll:
https://5il.co/1cvsh
Honor Roll:
https://5il.co/1cvsi


Congrats to our second trimester High Honor and Honor Roll students at Phoenix Middle School! Great job and keep up the good work! High Honor Roll:
https://5il.co/19ag5
Honor Roll:
https://5il.co/19ag6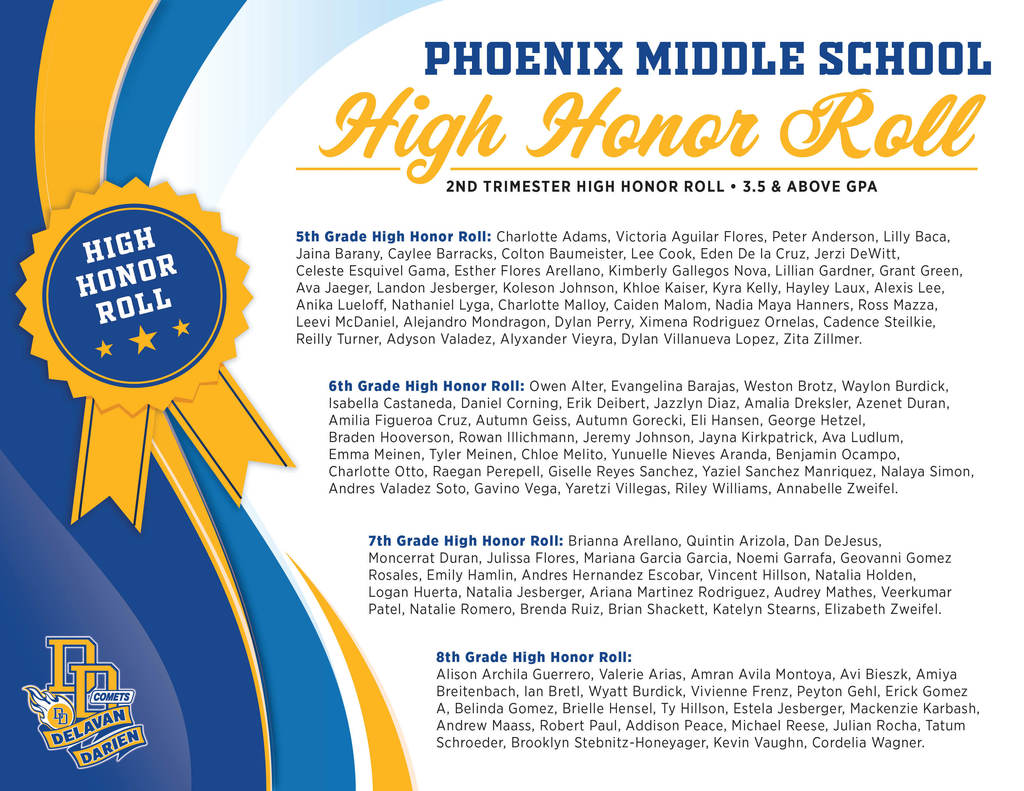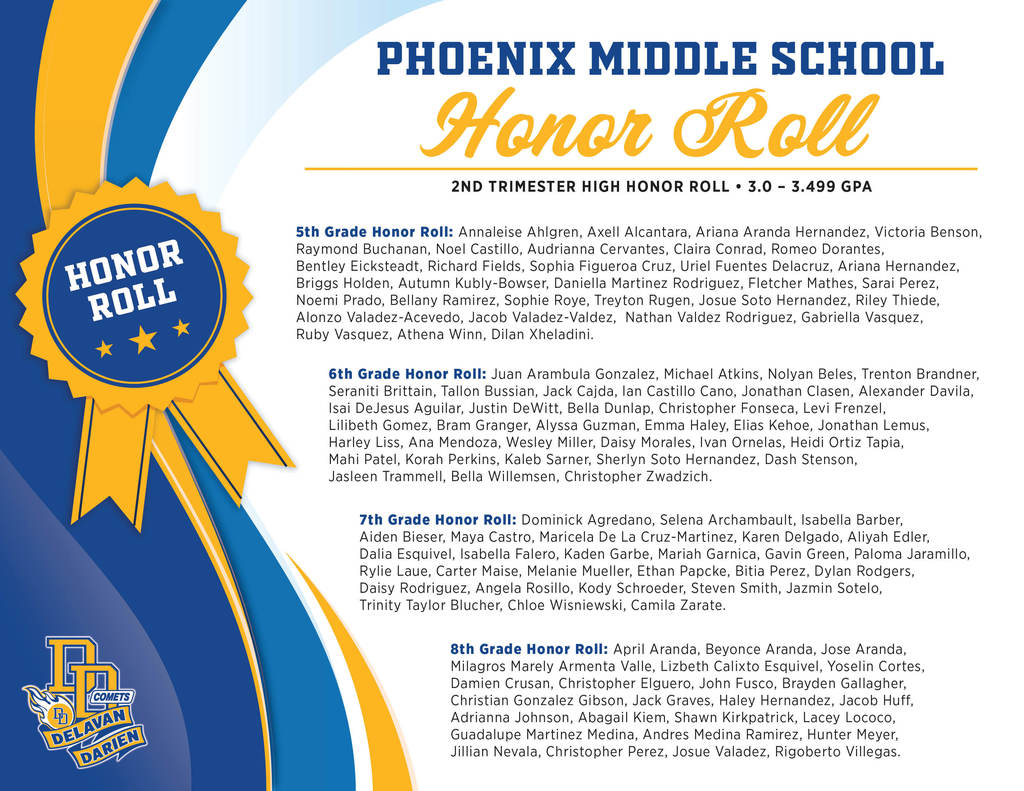 Huge shout-out to our first trimester Honor Roll students at Phoenix Middle School! Great job and keep up the good work!
https://5il.co/130k3
Officer Anderberg (School Resource Officer) stopped over at Phoenix to eat lunch in the cafeteria with a group of students!
Four students attended the 2021 Middle School Leadership conference on October 21 at the Young Auditorium at UW-Whitewater. This annual event is organized by the Southern Lakes Advanced Learners Network (SLALN). These young leaders had a day filled with workshops, and networking opportunities which allowed them the chance to discover and gauge their leadership potential. They participated in verbal/nonverbal communication skills activities, which provided them an opportunity to interact with like-minded peers and see how their confidence in expressing to others their existing passions could empower others to strive for excellence and make better choices in their journey to achieving their goals.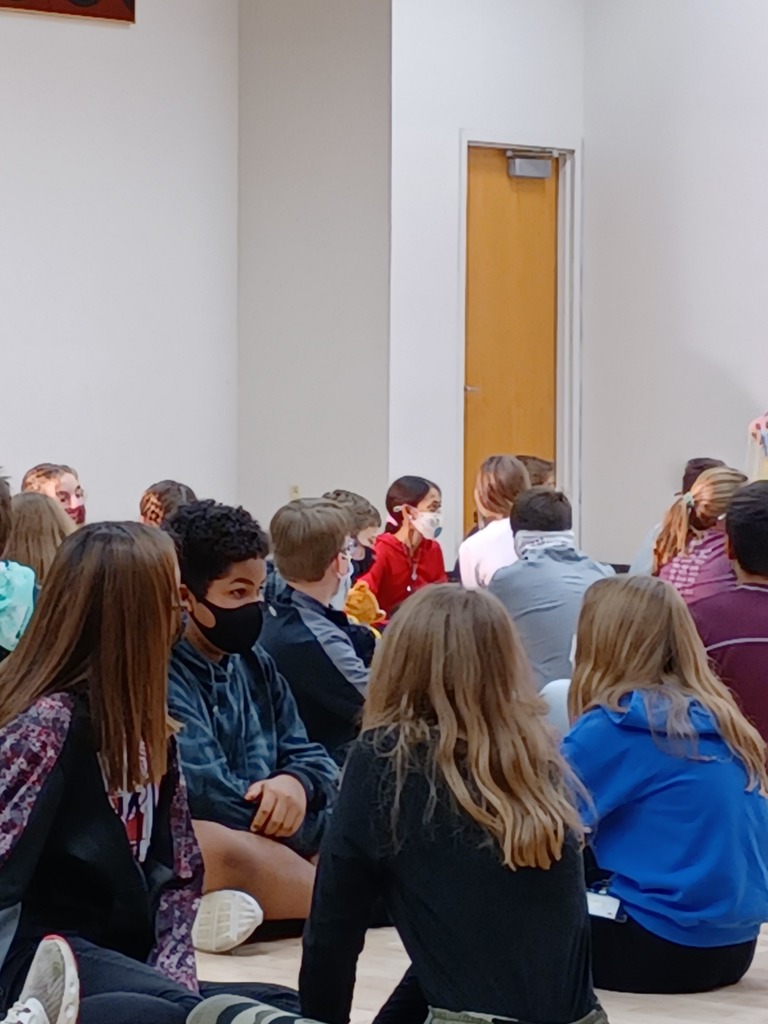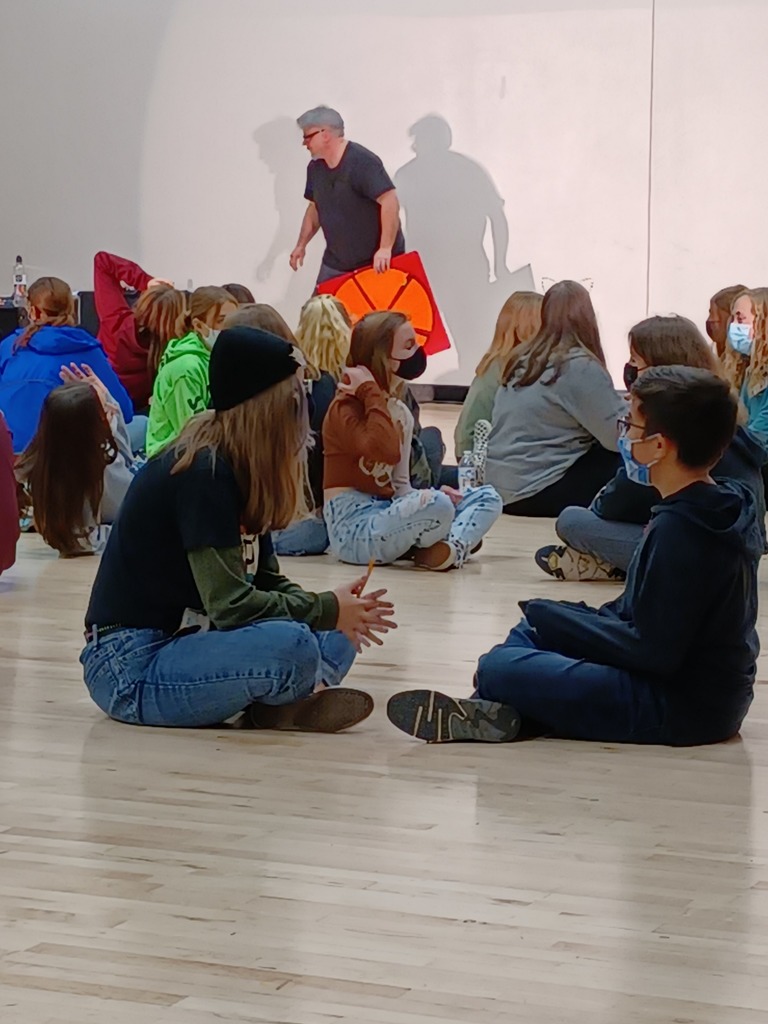 A group of students today at Phoenix assisted the Community Garden Group. Thank you to the students, Ms. Fumall for supervising, and the Community Garden group for overseeing the project. Great work!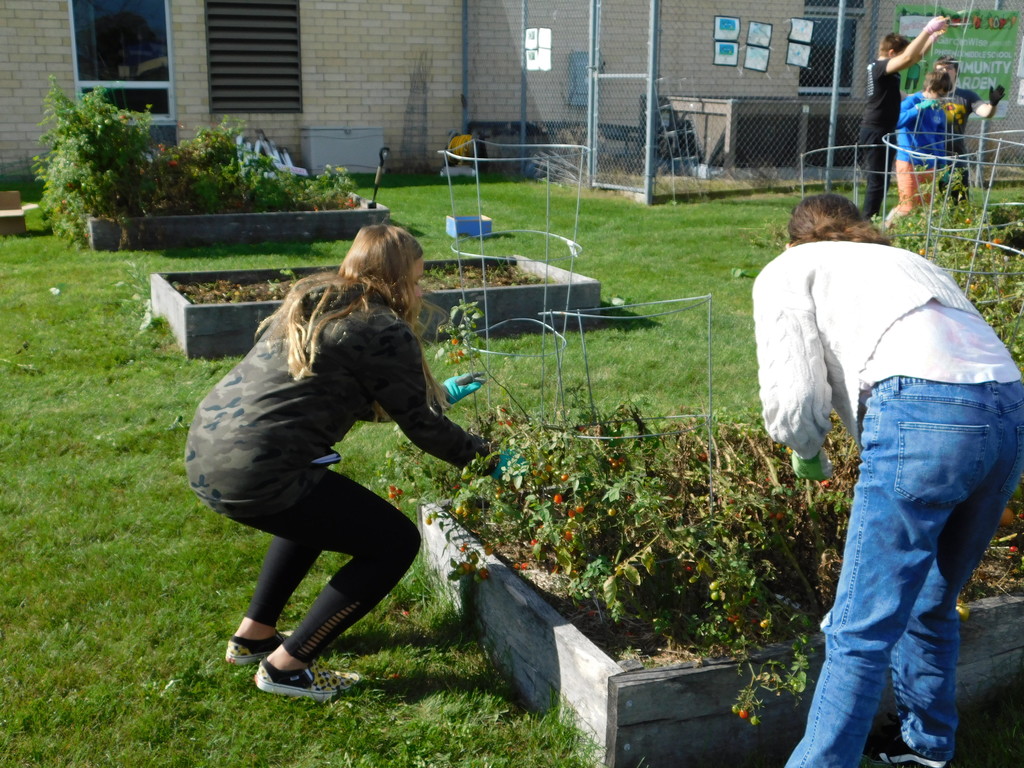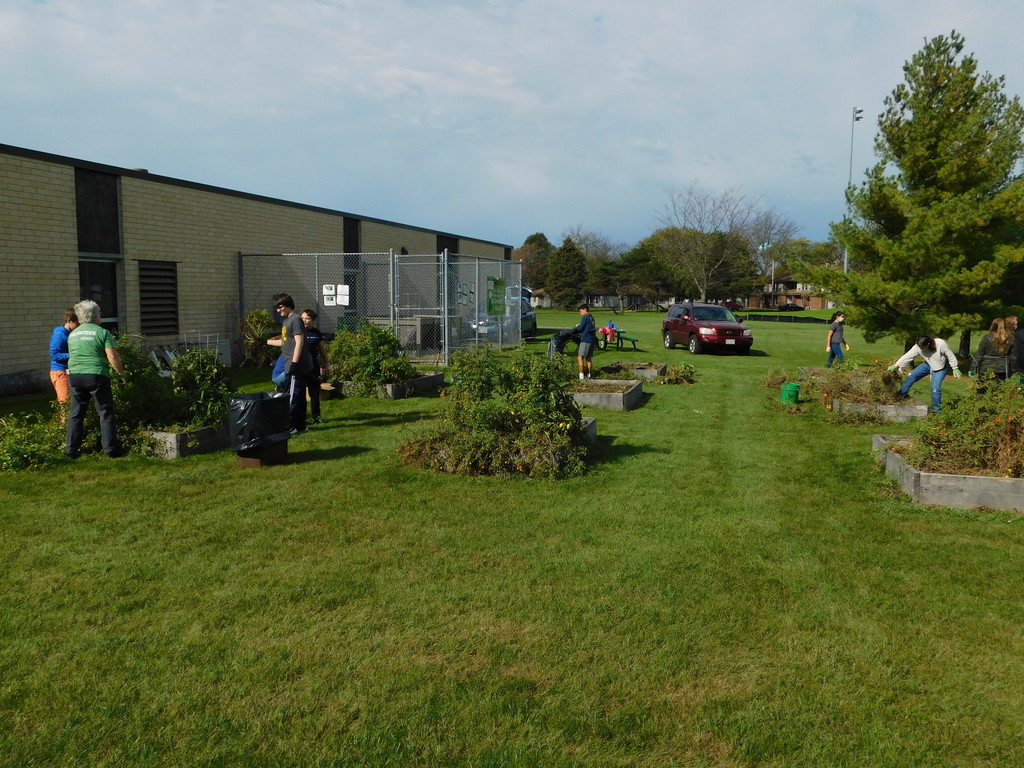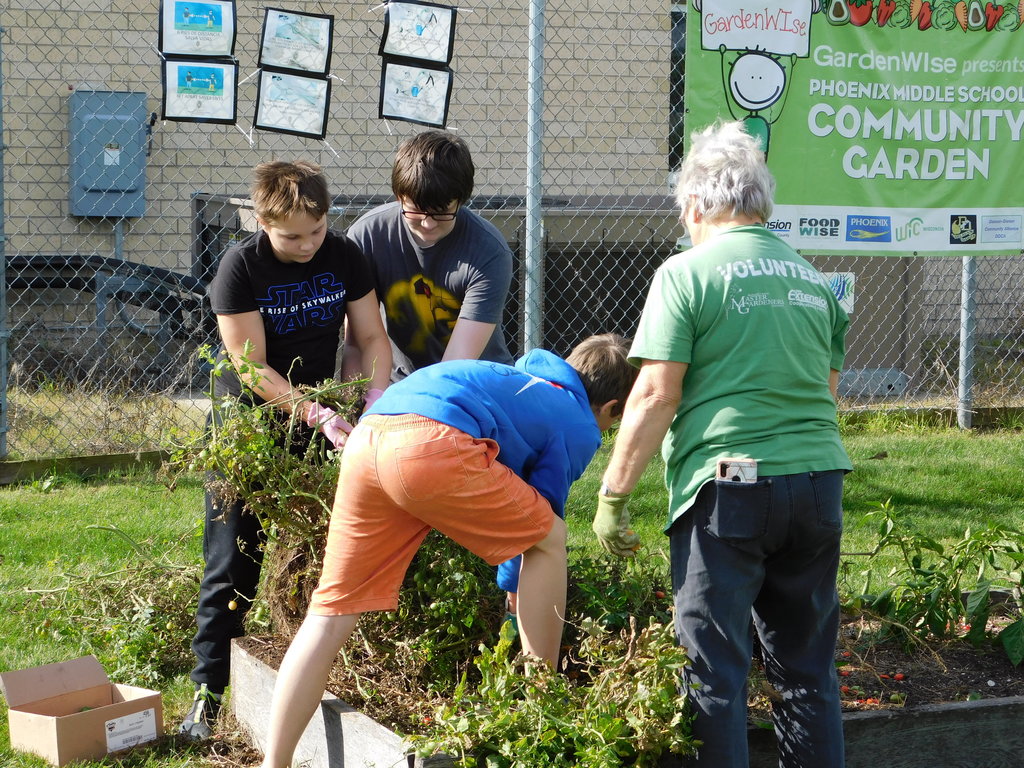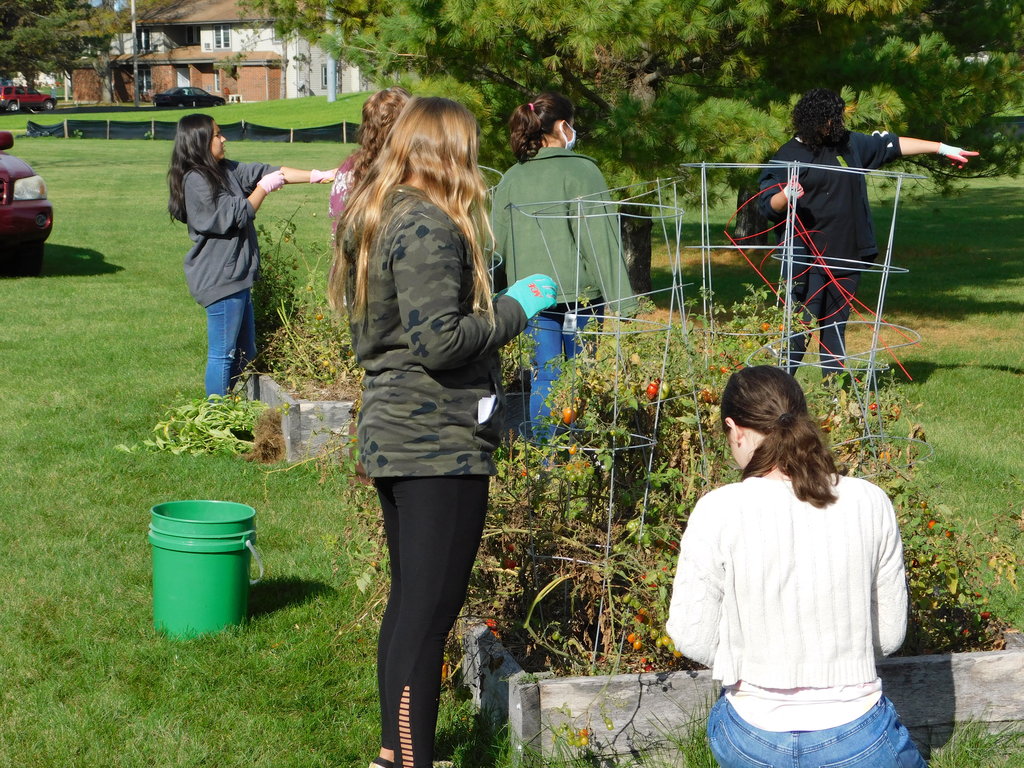 We would like to celebrate Armando and Dylan for being recognized as our 5th grade "Students of the Week"! Congratulations! Keep up the great work!