ADVANCED PLACEMENT AND COLLEGE CREDIT
We offer many advanced education opportunities for our students. At DDHS alone there are 13 Advanced Placement courses, which can lead to students gaining college credit before high school graduation. Together with articulated credit courses at Gateway Technical College and other post-secondary institutions, students have more than 40 options for earning college credits before being awarded their high school diploma.
Also, we offer a Youth Options, which allows Wisconsin juniors and seniors to take courses not offered by the school district at a state university, technical college, or a participating state private college or university. Students who are in good academic standing and meet course entry requirements may apply to take one or more courses that count toward high school graduation.
Upon approval of the School Board, the district pays the cost of tuition for Youth Options courses.
Possible programs include; Certified Nursing Assistant (CNA), Fire Protection Tech, Firefighting Principles I, and Lodging Management.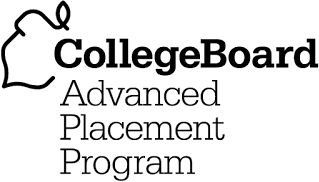 The Advanced Placement Program (AP) is a collaborative effort between motivated students, dedicated teachers, and committed high schools, colleges, and universities. Since its inception in 1955, the program has allowed millions of students to take college-level courses and exams, and to earn college credit or placement while still in high school. Nearly 60 percent of United States high schools currently participate in AP, and most of the nation's colleges and universities have an AP policy granting incoming students credit, placement, or both for qualifying AP exam grades.
The Advanced Placement Program is best known for giving high school students the opportunity to earn college credit, to save on college tuition, and even graduate early from college. AP offers students additional benefits as well, including:
AP allows high school students to take courses that are challenging, rigorous, and in-depth.

AP prepares students to succeed in college. Answers in the Tool Box, a recent United States Department of Education study, reports that participation in AP and other challenging high school courses is one of the strongest predictors of college success.

The credits students earn for their AP achievements may enable them to travel abroad, or to undertake a combined bachelor's and master's program.

Students may also take more advanced courses in disciplines where they have received a firm grounding from AP.
Students who participate in AP are ultimately given the responsibility to reason, analyze, and understand for themselves. Such intellectual training inevitably helps them succeed in college, where these skills are essential. All students are strongly encouraged to take at least one Advanced Placement course while in high school.
The Delavan-Darien School District has based its curriculum on the Wisconsin Academic Standards. These standards are given by subject areas and grade levels and identify what your child will learn or achieve by a specific age. Academic standards specify what students should know and be able to do, what they might be asked to do to give evidence of standards, and how well they must perform. They include content, performance and proficiency standards.
Standards also serve as rigorous goals for teaching and learning. Setting high standards enables students, parents, educators, and citizens to know what students should have learned at a given point in time. The absence of standards has consequences similar to lack of goals in any pursuit. Without clear goals, students may be unmotivated and confused.
Most local school districts, including Delavan-Darien, adopted the state model since the state also created tests making schools accountable for students meeting them.
Under this system, the district monitors its students' progress through a variety of tests and assessments.
Examples include the Wisconsin Forward Exam, ACCESS testing for English Language Learner students, the ACT college entrance exam series, and Advanced Placement testing.
CAREER CONNECTIONS & APPRENTICESHIPS
Students can also get on-the-job training through internships, apprenticeships and other career placement opportunities through our Career Connections program. This can be done in the high school building as a teacher's aide, or on a job site at area many partner businesses.
PROJECT LEAD THE WAY & TECHNOLOGY/ENGINEERING COURSES
Students involved in the district's Project Lead The Way and Technology Education programs can also earn various college credits from the Milwaukee School of Engineering, UW-Platteville and UW-Stout. The programs use our new state-of-the-art Fab Lab, which features tools and technology used in business and manufacturing around the globe.
Students at Delavan-Darien High School can participate in the science, engineering, technology and math program known as Project Lead the Way. STEM education is at the heart of today's high-tech, high-skill global economy.
According to the its website, Project Lead The Way (PLTW) prepares students to be the most innovative and productive leaders in Science, Technology, Engineering, and Mathematics (STEM) and to make meaningful, pioneering contributions to our world.
PLTW partners with middle schools and high schools to provide a rigorous, relevant STEM education. Through an engaging, hands-on curriculum, PLTW encourages the development of problem-solving skills, critical thinking, creative and innovative reasoning, and a love of learning.
The PLTW high school STEM education program gives students a brighter future by providing them with a foundation and proven path to college and career success in STEM-related fields.
The Delavan-Darien School District began its partnership with PLTW at the high school in the fall of 2006 through a grant received from the Kearn Foundation.
In 2008 and 2014, the high school PLTW program was certified by MSOE, which allows students completing these courses to earn college credit and many engineering schools throughout the country.
Financed by a federal $1 million Carol M. White Physical Education Program (PEP) grant in late 2009, the physical education department staff worked with other professional educators and fitness trainers to redesign the physical education curriculum and facilities.
Students still learn core skill sets related to physical activities, such as throwing, catching, swinging baseball bats and serving tennis balls. But in addition to the basics, they develop a deeper understanding of the activities they do — competition, sportsmanship, attitude, strategy, teamwork. We believe if there greater the understanding, there will be greater enjoyment of an activity, which will develop positive and healthy life-long habits.
Special education in the Delavan-Darien School District offers a continuum of services to students with disabilities from age 3 through age 21. Identification procedures follow state criteria guidelines found on the Department of Public Instruction (DPI) website. Programming is individually designed and enables students who have been identified with a disability to make continuous progress in school.
The Individualized Education Plan (IEP) Team addresses the individual needs of students with exceptionalities. Through this process, information is shared pertaining to the student's strengths and needs and decisions are made concerning accommodations and modifications of the instructional environment and strategies.