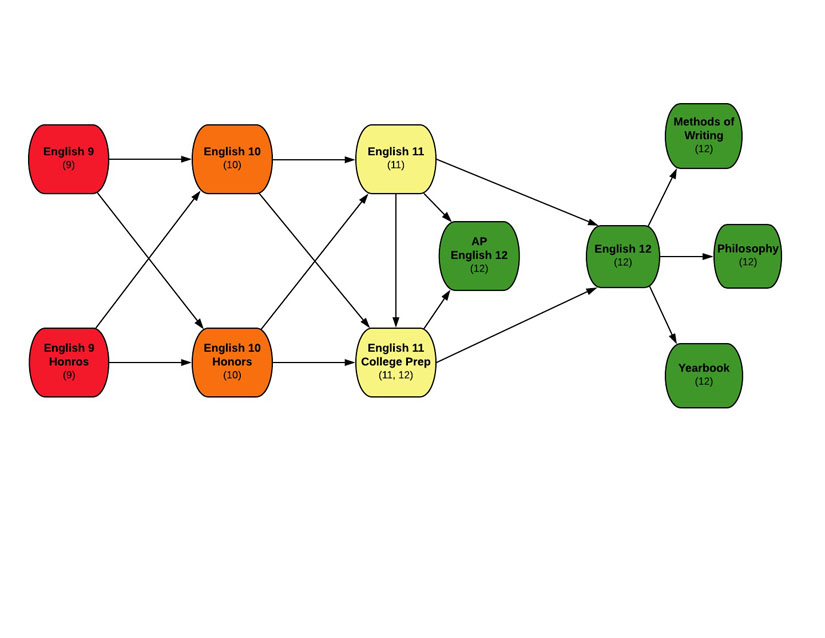 Grade: 11Subject Area:English, Special Education
Type:Special Education
Credits:1
Course Information:
This is a year long course that requires selection of both semesters: S1 and S2. This course focuses on assisting students in expanding the development of their reading and writing skills. Students will develop an understanding of the literary process focusing on analysis and critical thinking. The course will also focus on assisting students with more independent essay planning and editing skills.
Outcomes:
Cite evidence to support analysis of a text, including inferences that can be drawn from the text.

Demonstrate knowledge of character development and viewpoint.

Analyze and evaluate the effectiveness of the writing structure an author uses in both fiction and nonfiction readings.

Produce five paragraph essays using sentence starters, containing a topic paragraph, conclusion paragraph, and three supporting paragraphs.

Self-edit written work for spelling, punctuation, and capitalization errors.

To continue to develop and utilize new vocabulary as a means of improving overall communication.
Prerequisites:
LA083-S1 – English 10 S1 AND LA083-S2 – English 10 S2
Corequisites:
If you take this course, you must also take LA085-S2 – English 11 S2