EDIT MAIN
DDSD November 2018 Referendum Information
Originally On the Ballot
Ballot Text: Shall the School District of Delavan-Darien, Walworth and Rock Counties, Wisconsin be authorized to exceed the revenue limit specified in Section 121.91, Wisconsin Statutes, by $2,800,000 per year for four years, beginning with the 2019-2020 school year and ending with the 2022-2023 school year, for non-recurring purposes consisting of operational costs to reduce class sizes, and support curriculum and instruction?
What DOES the Operational Referendum cover?
Hire 18 staff to reduce class sizes

6 Teachers grades 1st – 5th @ approximately $79,784 with benefits
12 Teachers grades 6th – 12th @ approximately $79,784 with benefits

Offer competitive programs to meet state standards
Update curriculum materials to meet today's state standards
Open and collateralize a line of credit to provide vital cash flow for ongoing operational needs
More specific details below or click here to view as a separate document:
What IS THE Cost?
The school tax is estimated to increase by approximately *$75 per $100,000 of property value for the first year (2019/2020), and is expected to decrease over the next three years.
*Based upon enrollment remaining flat and a 2.8% property increase
Accomplishments
Delavan-Darien School District had great marks in Walworth County [LINK TO DISTRICT REPORT CARD PAGE] on the state's School Report Card ratings for 2018-19. The district's score of 76.8 shows the schools were "Exceeding Expectations!" The score was a few points away from the highest category of "Significantly Exceeds Expectations."
Delavan-Darien High School did increase it's score for the third consecutive year, with a school score of 73.8. That's higher than numerous surrounding high schools.
The district achieved high scores primarily as a result of high student academic growth in the areas of reading and math at all tested grade levels.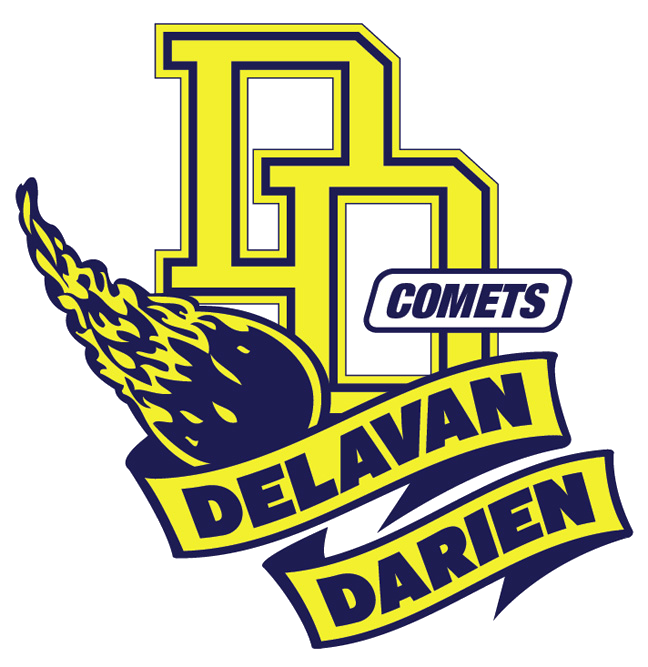 DDSD Points of Pride 2018-2019
FULL DAY 4K programming.
13 Advanced Placement Courses offered for College Credit. Including courses in Human Geography & US History for freshmen and sophomores.
Low student to teacher ratio.
Offer Adventure Education (I & II) as a course due to our high ropes course.
Offer a full line of CTE courses, featuring Woods (construction), Metals and Auto Mechanics) in addition to a great Agriculture program.
Wrap Around Licensed Daycare in our Early Childhood, 4K and 5K
State recognized CLC (Community Learning Center) program supporting our 1st through 4th graders after school in Reading, Math, and Hands-on Science.
Award-Winning Music Department (Vocal Music, Instrumental Music & Orchestra).
District received Exceeds Expectations score of 76.8 on 2018-19 State Report Card. Meanwhile, Delavan-Darien High School has increased its rating for the 3rd consecutive year and also Exceeds Expectations with a 73.8 score in the 2018-2019 school year.
Only Choice Dual Language Program in Walworth County 4K - 6th Grade.
Provide a staff that is dedicated to every individual student, working hard to support each individual.
Provides Personalized Learning.
Variety of athletic offerings in high school.